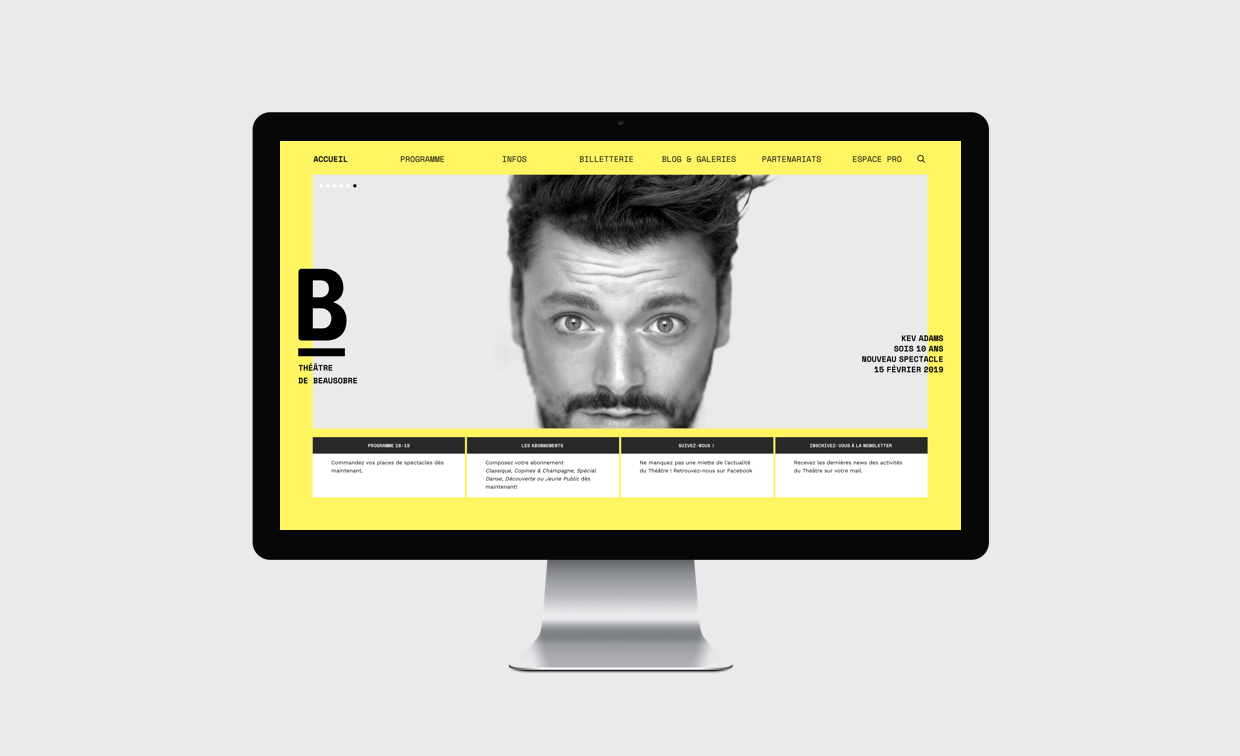 An immersion within the theatre
The Beausobre theatre, a renowned actor on the Swiss French-speaking cultural scene, was looking for a partner for the development of their website. We build it based on the designs provided by Avalanche Design.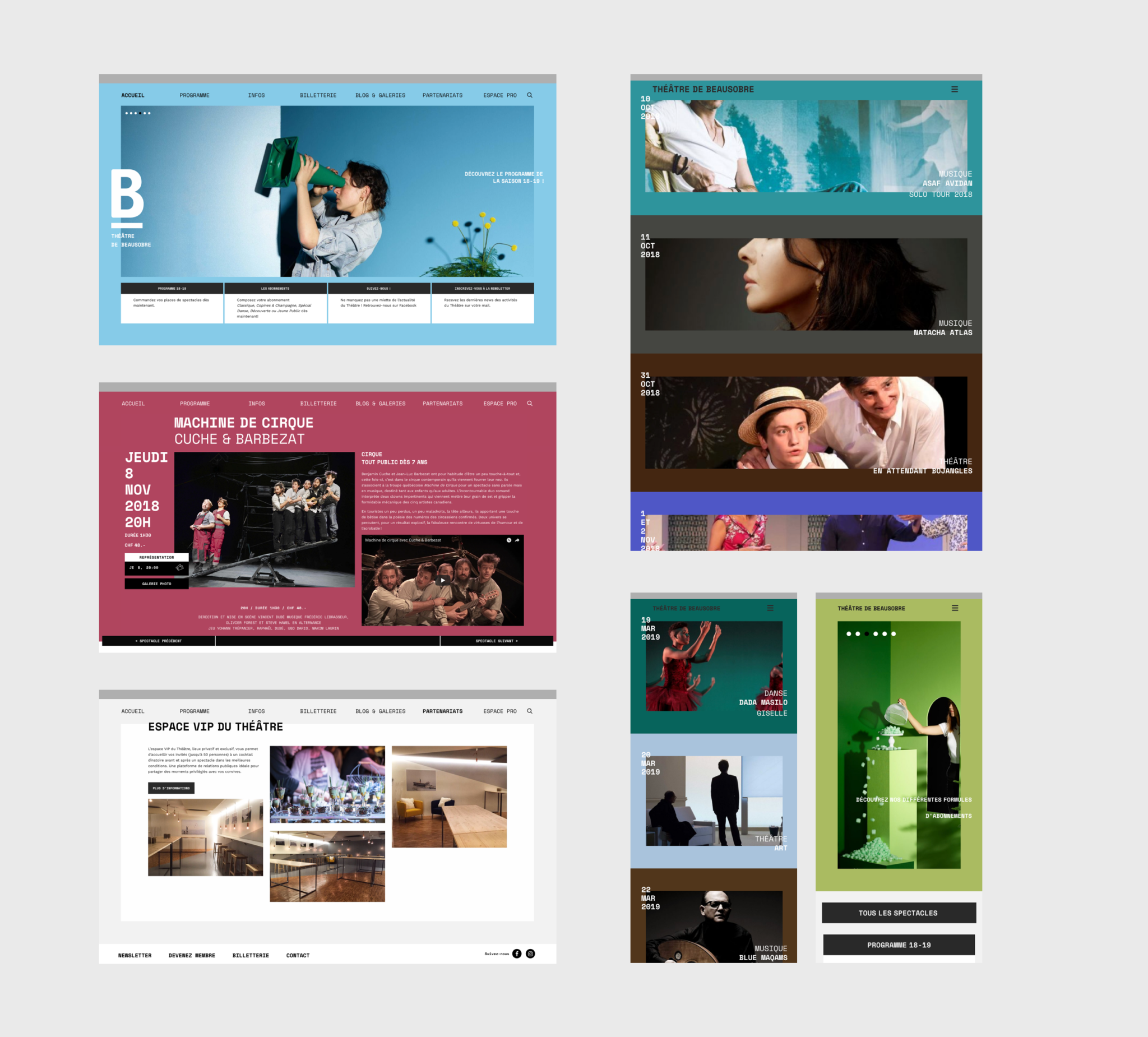 An increased digital presence with Google Ads
In close collaboration with the theater's marketing team, we created a Google Ads campaign that generated increased visibility during the launch of the annual program with targeted ads.