From pencil to pixels, our multidisciplinary design team carries out each step of your project's conception. They work closely with various stakeholders; customers, marketing, developers & end users.
From brand creation, visual identity to interface design and the whole user experience, our designers combine aesthetics and ergonomics to create a product that appeals to its audience.
We believe in the importance of emotions and user research to achieve the product's purpose while ensuring an elegant and intuitive experience.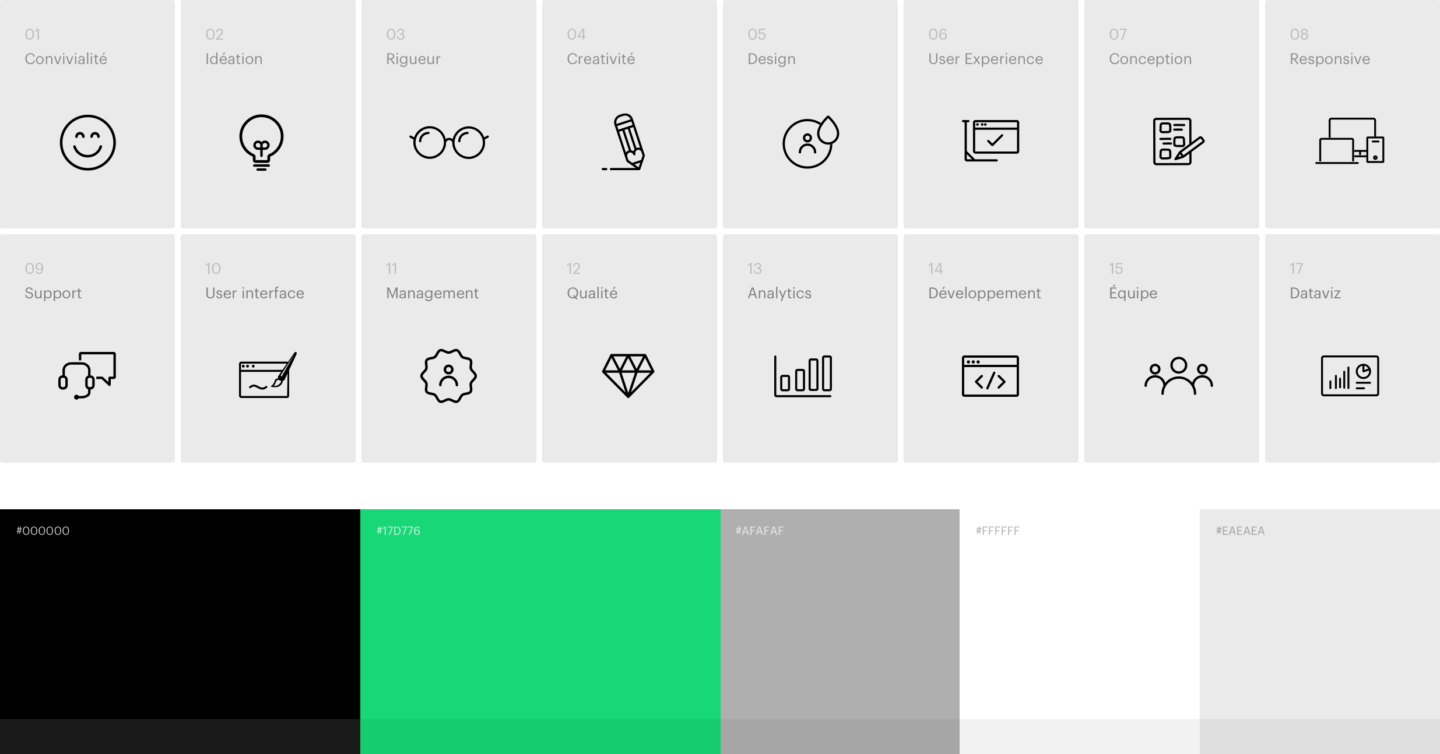 Our services design and branding
Logos and visual identity
Branding
User Experience (UX)
Interface Design (UI)
Illustration
Motion Design (animation)