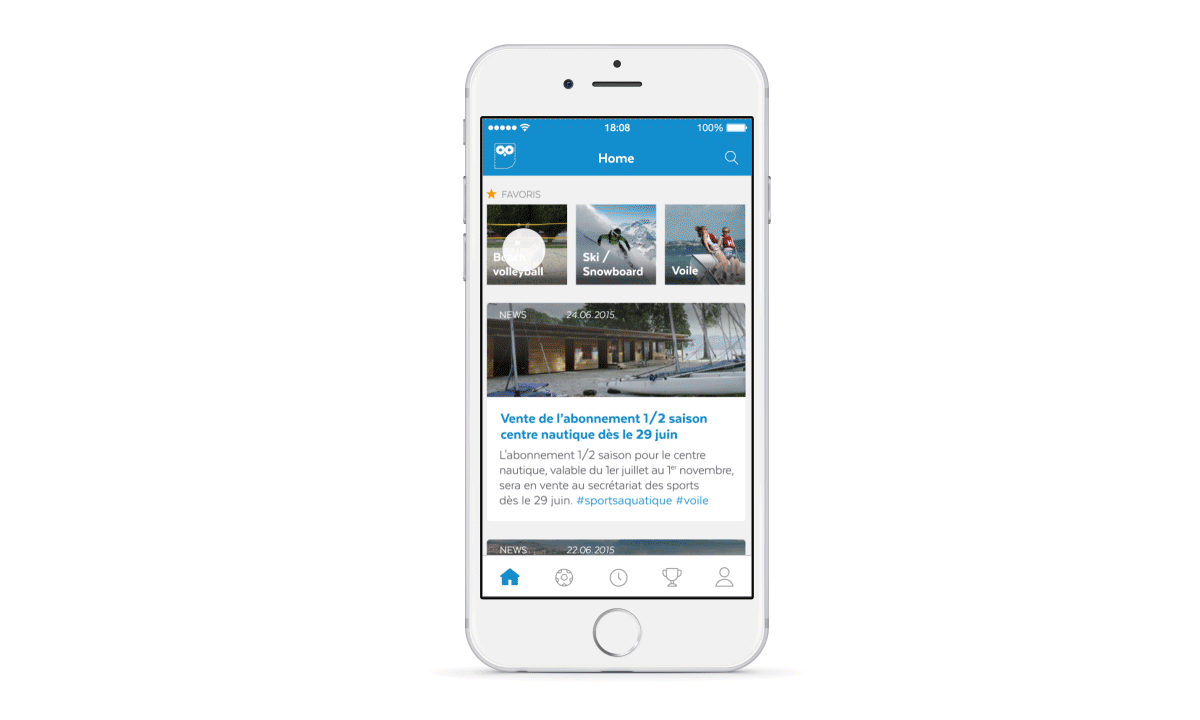 A clear iconography to easily find your favorite sport activity
The application's interface was designed to facilitate access to information with a clear and contemporary iconography in line with the graphic charter of the Lausanne University Sports.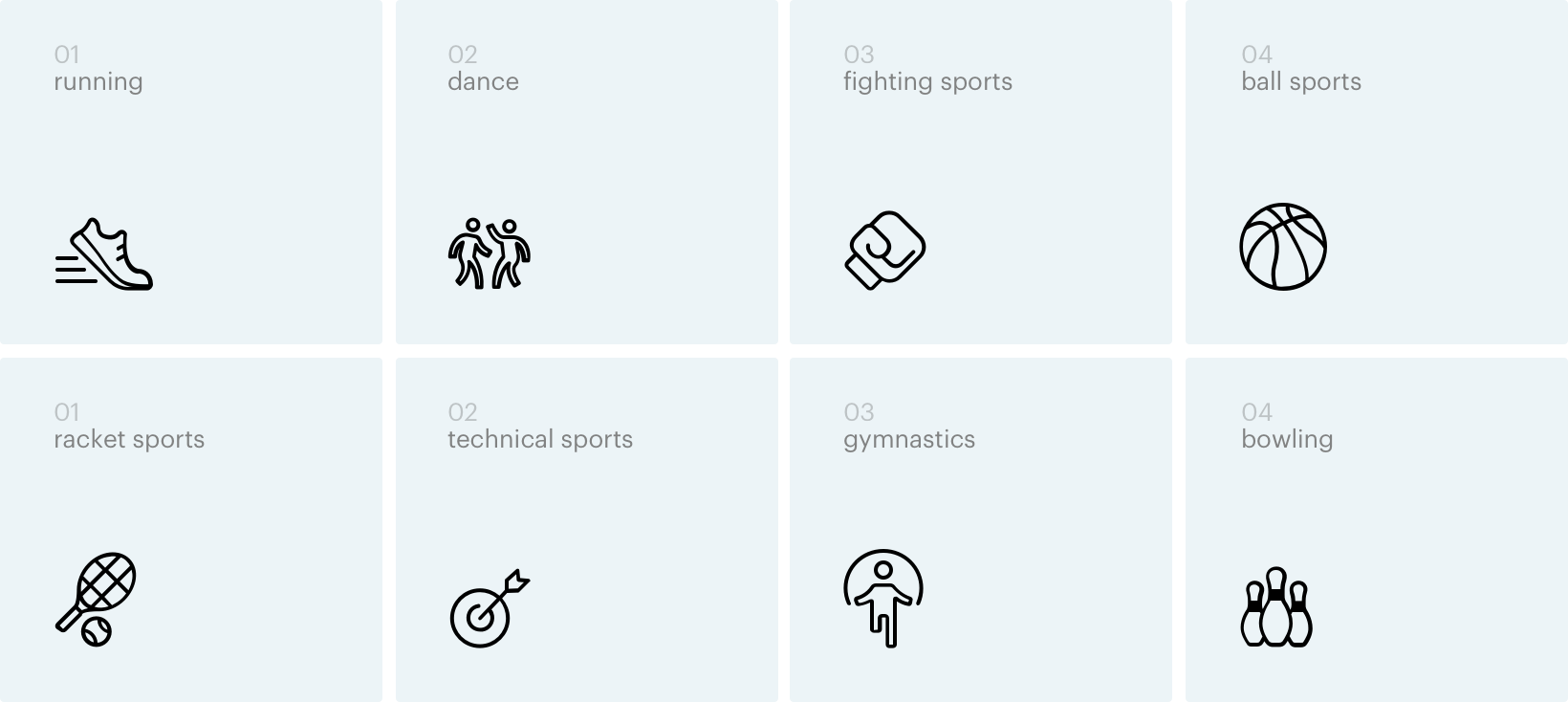 A successful campus-wide promotional campaign
To support the application's launch on the Lausanne university campus, we created a comprehensive campaign with posters, banners and flyers, as well as targeted publications on social networks. The publication of the app was a success with early adoption by a large number of students and many subsequent developments.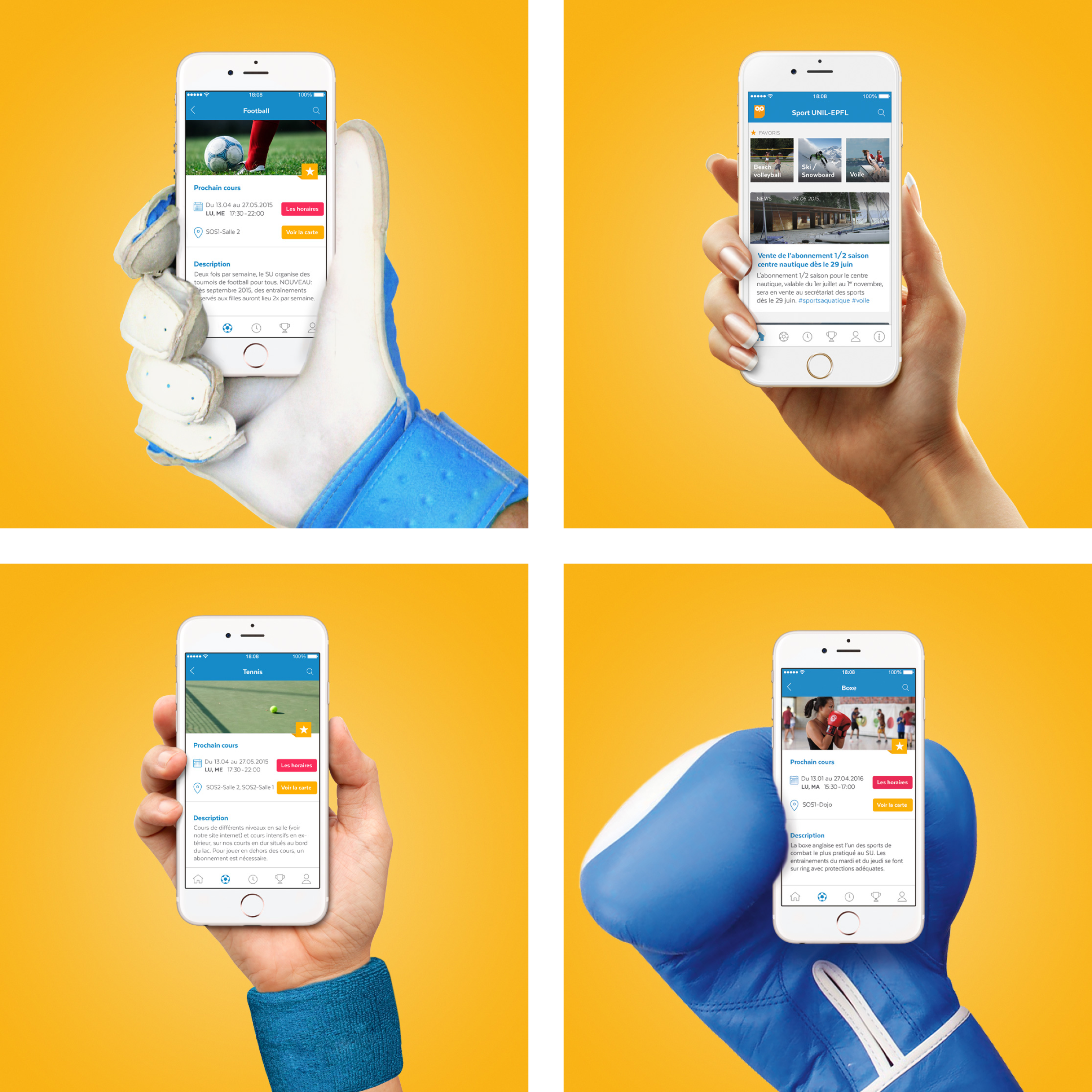 Seamless animations to bring the app to life
Details make the difference… To ensure optimal control of the application's various functionalities, we designed custom animations that punctually enhance the user experience.

Notifications and sports activities

The app's many possibilities
Find a partner as a "tandem"

Keep up to date with your favorite sports