Let there be no mistake, 2020 will remain a year we will all remember, both professionally and personally! After a few months of productive remote work, we were happy to meet our colleagues back at the office. 
Despite the events, we were lucky to have been able to continue our work at Apptitude and a lot has happened!
Here is what you will find in this newsletter:
Some exciting new projects

Axel's video interview on the Cominmag media

Some of our developers co-organize the Google Developer Group in Lausanne

Are you familiar with Innovation Today, the new hot innovation event?

Our activity on Linkedin
Some exciting new projects
This first half of the year has been filled with many innovative projects that we are pleased to present to you. Here is a selection of projects and collaborations in which we are involved in a wide variety of sectors.
The Swiss Confederation mandated us to work on an emergency project during the COVID crisis. In only a few weeks, we had realized a complete matching platform allowing academic actors, such as research laboratories, to provide equipment and material to the main hospitals. We are proud to have been able to make our humble contribution to this crisis.
We have collaborated with the Alliance to End Plastic Waste (bringing together +40 major multinationals such as Pepsico, Suez, Veolia, Total, Shell, Dow, P&G …) to design a global information platform for sharing scientific data on plastics.
EPFL+ECAL LAB and the Swiss National Library have selected us to work on the design and development of an innovative online exhibition for the centenary of the iconic Jean Starobinski.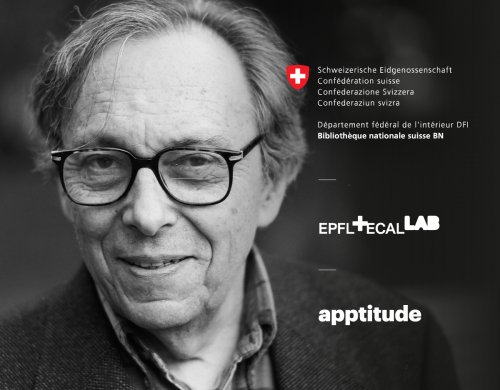 Cadar, one of the leading suppliers for small food retail business, mandated us to digitize its ordering solution for its business customers with the creation of a mobile and tablet application connected to their management system.
We created a mobile motion analysis application aimed at health professionals for Volodalen with its state-of-the-art algorithms for sports.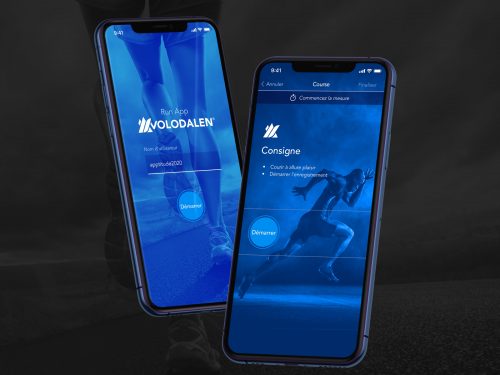 And that's not all:
A sport federation mandated us to design the ergonomics and the design of their new mobile application.

We have supported a major Swiss media group in the innovation of its B2B offer with our skills in Service Design, with whom we are developing an innovative access portal.

We continue to collaborate with a leading chemical company on various digital platform and custom software projects.

We are collaborating with an innovative company in the retail field on a phygital project (between physical and digital) allowing to visualize and interact with products in a personalized way.

We have started a project of importance for the environment for which we are eager to start communicating soon. Any clue? It has to do with something we've always supported at Apptitude…

Several institutions in the academic and healthcare sectors have entrusted us with projects to create information platforms and mobile applications.

We are assisting a major energy company in the design of a planning and maintenance management software.

We work with many customers in the medical field on different types of projects (machine interface, medical device, mobile application …etc).
There are other projects that are still confidential that we can't communicate on. Of course, we have also worked with a large number of existing clients on project developments during this period.
So we look forward to sharing new case studies with you soon!
Axel's interview on Cominmag ?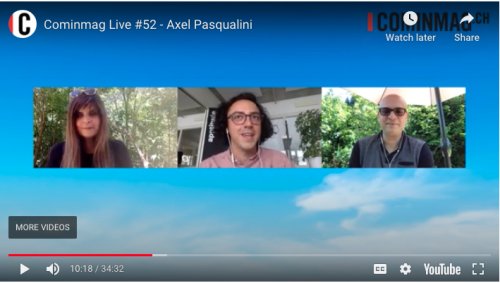 Cominmag, the leading French-speaking media for the agency and marketing sector, recently interviewed Axel in video about Apptitude. What is the history of our agency? How did we evolve? What are our specialties? Why do clients turn to Apptitude for their projects? What is our culture? Find the answers to these questions and much more in this 30-minute interview.
Thanks to Victoria Marchand and Thierry Weber for the interview!
Some of our developers co-organize the Google Developer Group in Lausanne ?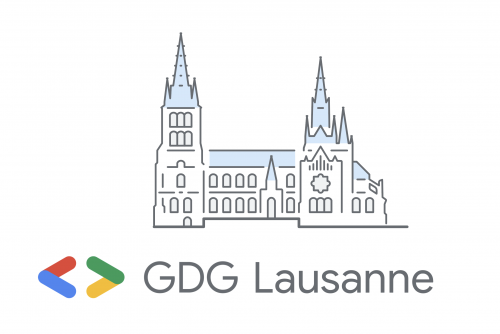 Present in different cities around the world, it is a meeting group for developers with talks, presentations and casual gatherings on the topic of Google technologies.
Axel, Jean, Kewin, Diogo and Sofiane co-organized the first event of the Google Developer Group in Lausanne in April on Flutter technology (https://flutter.dev/). The whole event was of course held in a virtual way according to the circumstances!
Are you familiar with Innovation Today (iToday), the new hot innovation event? ?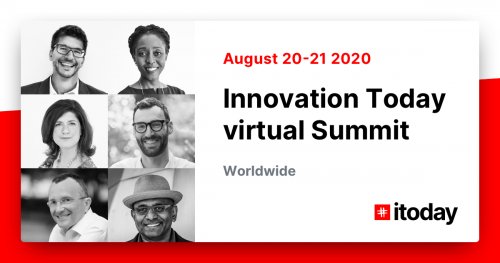 iToday will bring together the greatest authors, entrepreneurs and inventors of innovation that are having a direct impact on the world today and in the future. 
"In a series of virtual lectures and in-person masterclasses, world-renowned speakers will share real-life stories, case studies and behind-the-scenes perspectives from Silicon Valley, Switzerland and the rest of the world."
We are proud to be one of the official partners of this ambitious event at the crossroads of business, design and technology. These disciplines represent exactly what we do. The virtual conferences will take place on 20-21 August and the masterclasses on 8-9 February.
If you are interested in this event, don't hesitate to reach out to Axel who might have discounts and vouchers available.
All information about the event
LinkedIn is where it's happening ?
If you are already following our page, you will have noticed that this is where we now share all our news. We invite you to follow us there if you want to know everything that's going on at Apptitude!
You can also connect with one of our associates (Axel, Pierre or Mikhaél) who shares all our news.
Thank you for your attention and take care!
The Apptitude team ?