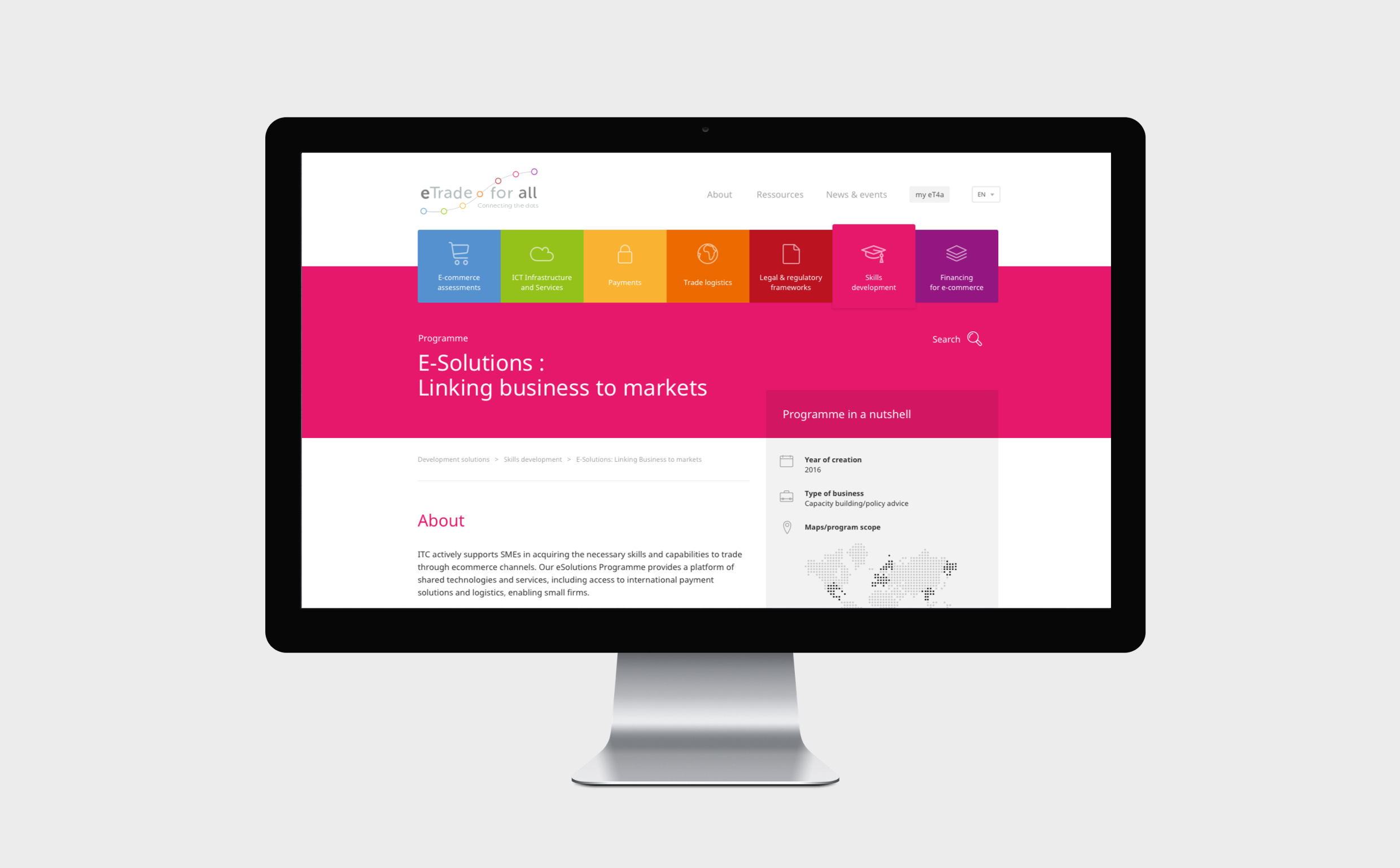 A tailor-made visual identity
The initiative's brand identity was created to be in line with the specificities of future international and multicultural potential adopters. This led us to reflect on the symbolism of colors, sensitivity to the image conveyed, as well as the search for a universal font.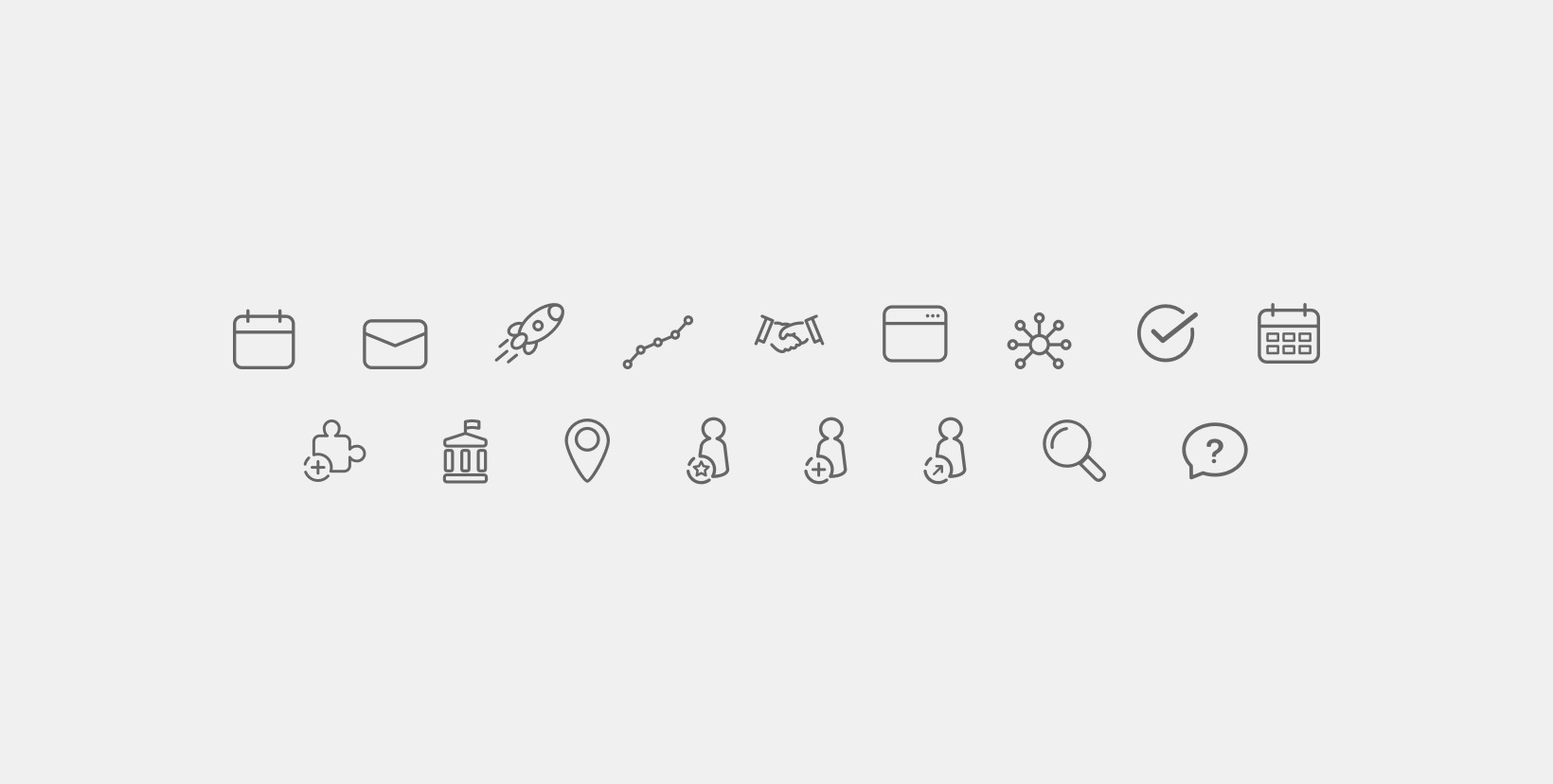 A custom icon collection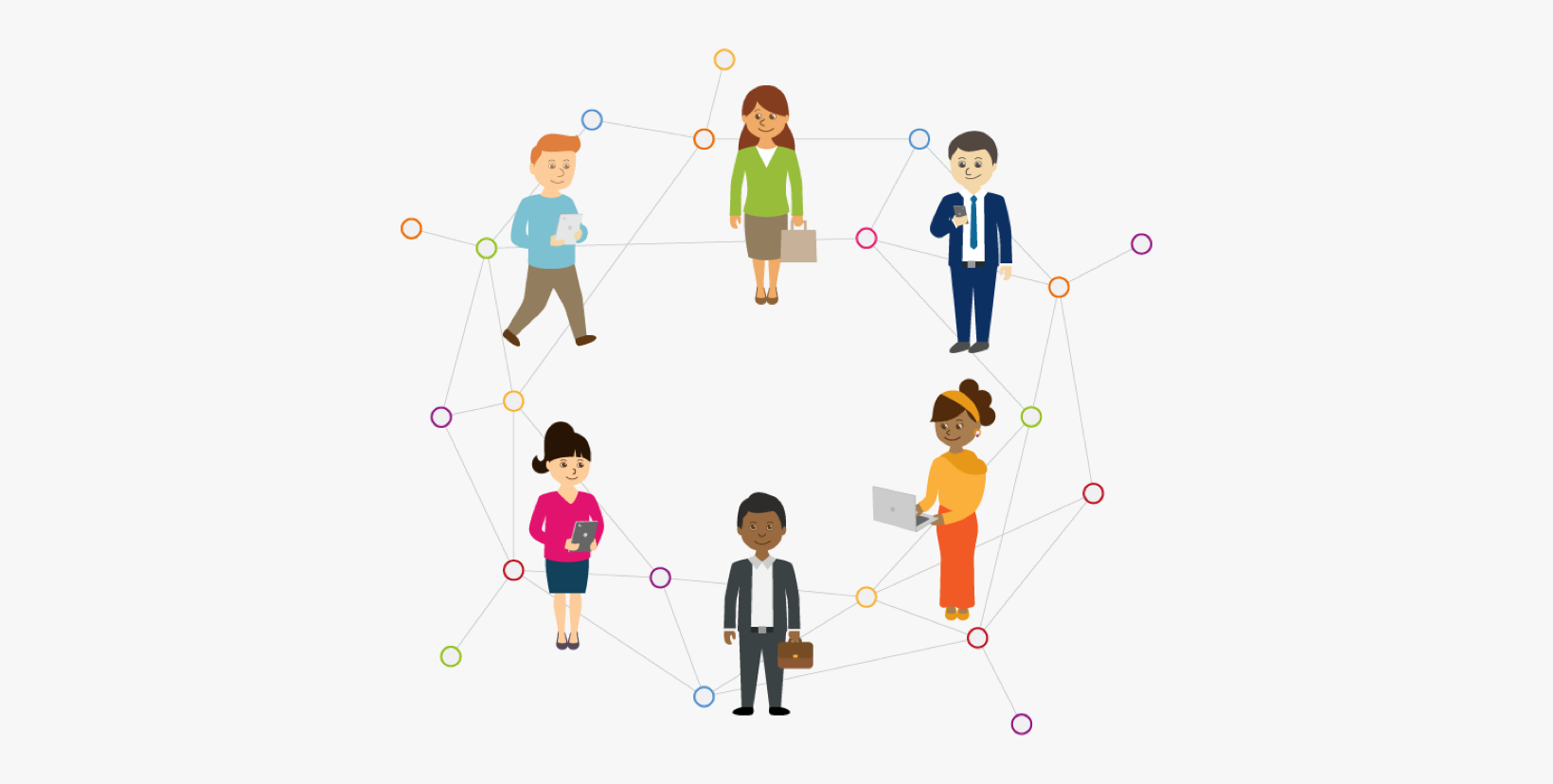 An illustration representing the platform's goals
Typographical choices
The Noto Sans font was specially designed by Google to accommodate a majority of characters in each language. It supports 800 languages and 110,000 character-sets, so the choice of this typography felt appropriate.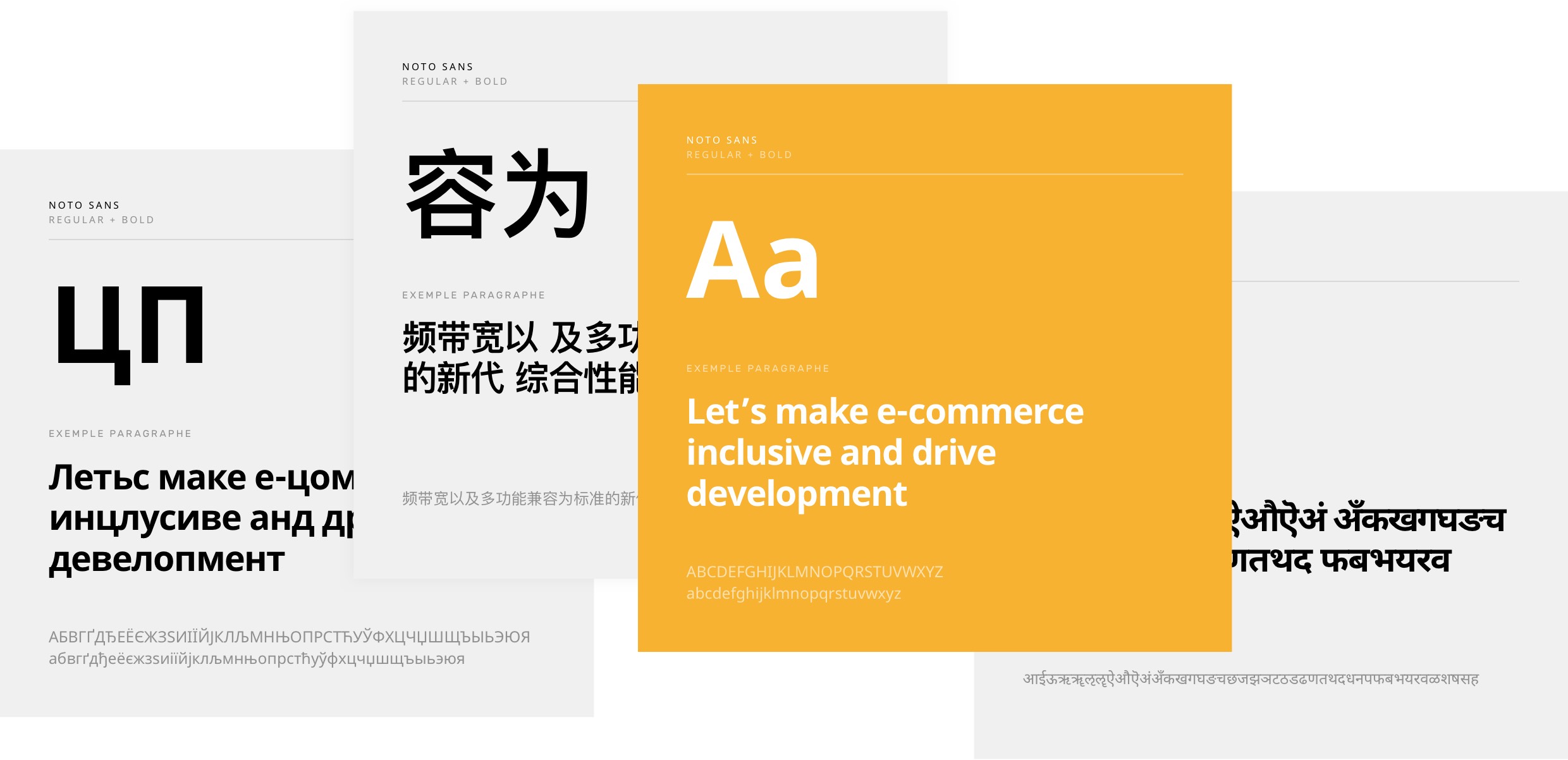 Development of a content-builder
During development, we focused on back-office improvements to enable an easy contribution via a visual content builder. This approach simplifies the editing of content by administrators, thanks to a predefined, categorized and structured layout.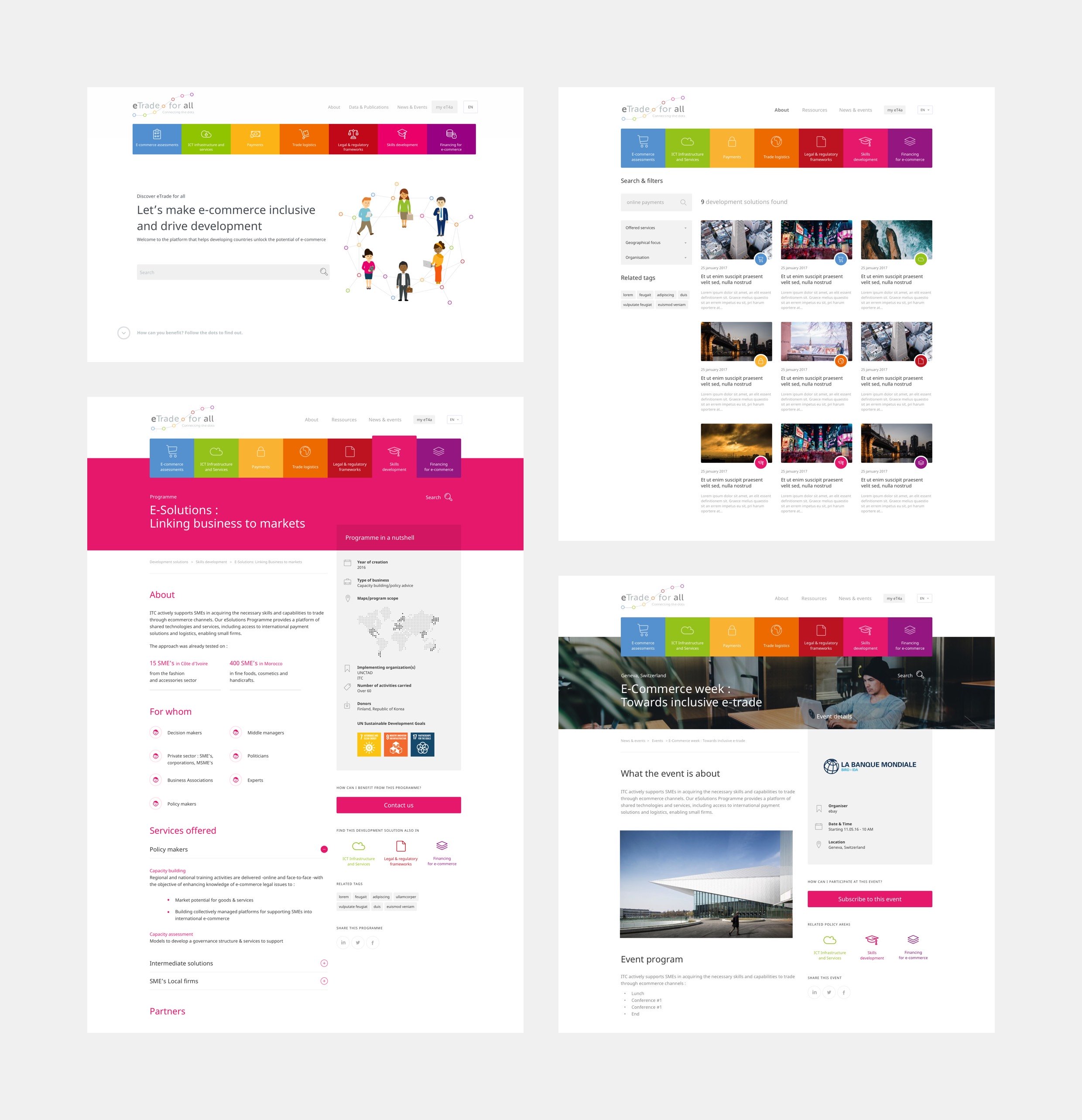 A successful launch
The project was announced & presented at the United Nations during E-commerce Week. We were proud to introduce this platform to its stakeholders. You can read more about the launch event here.