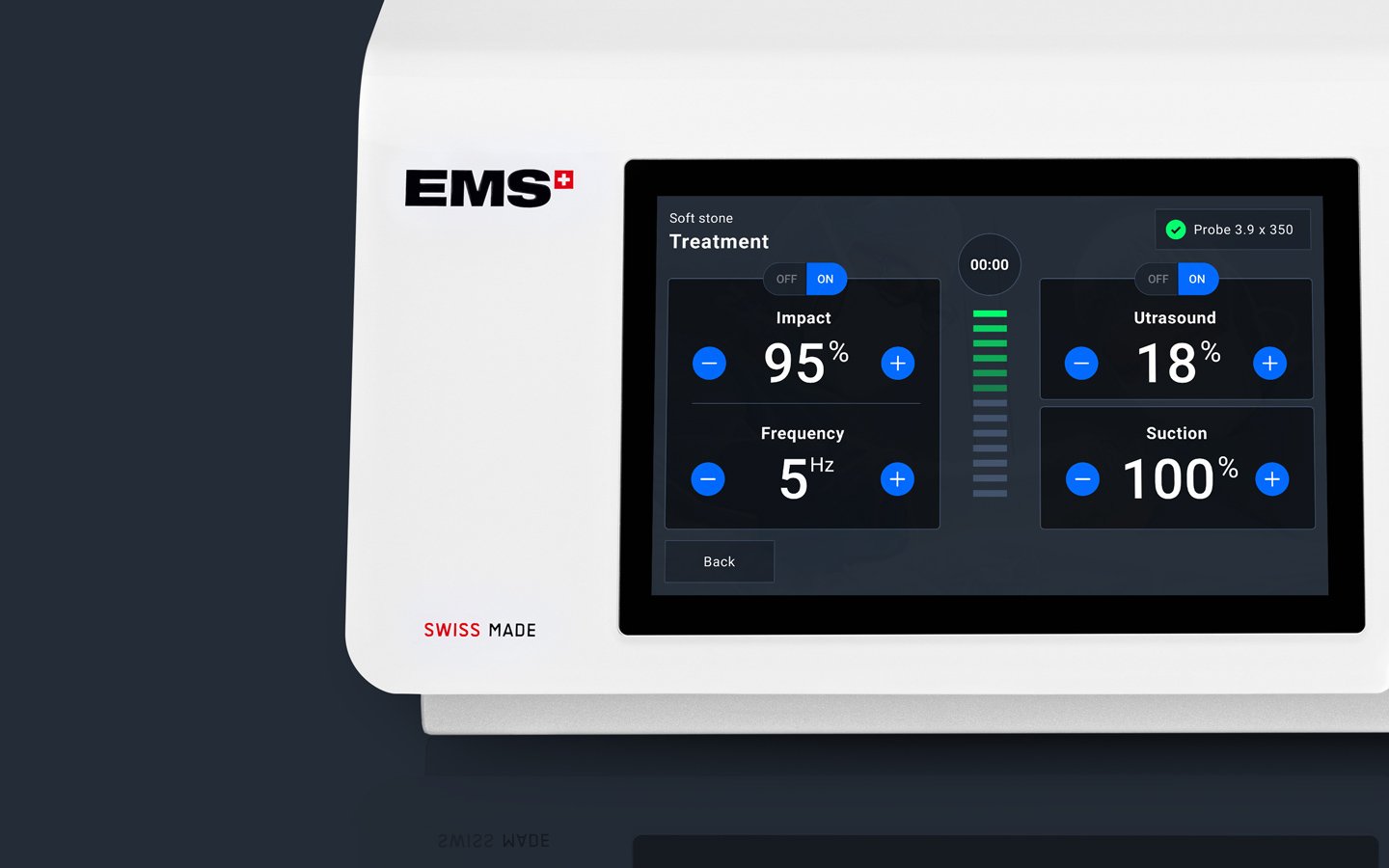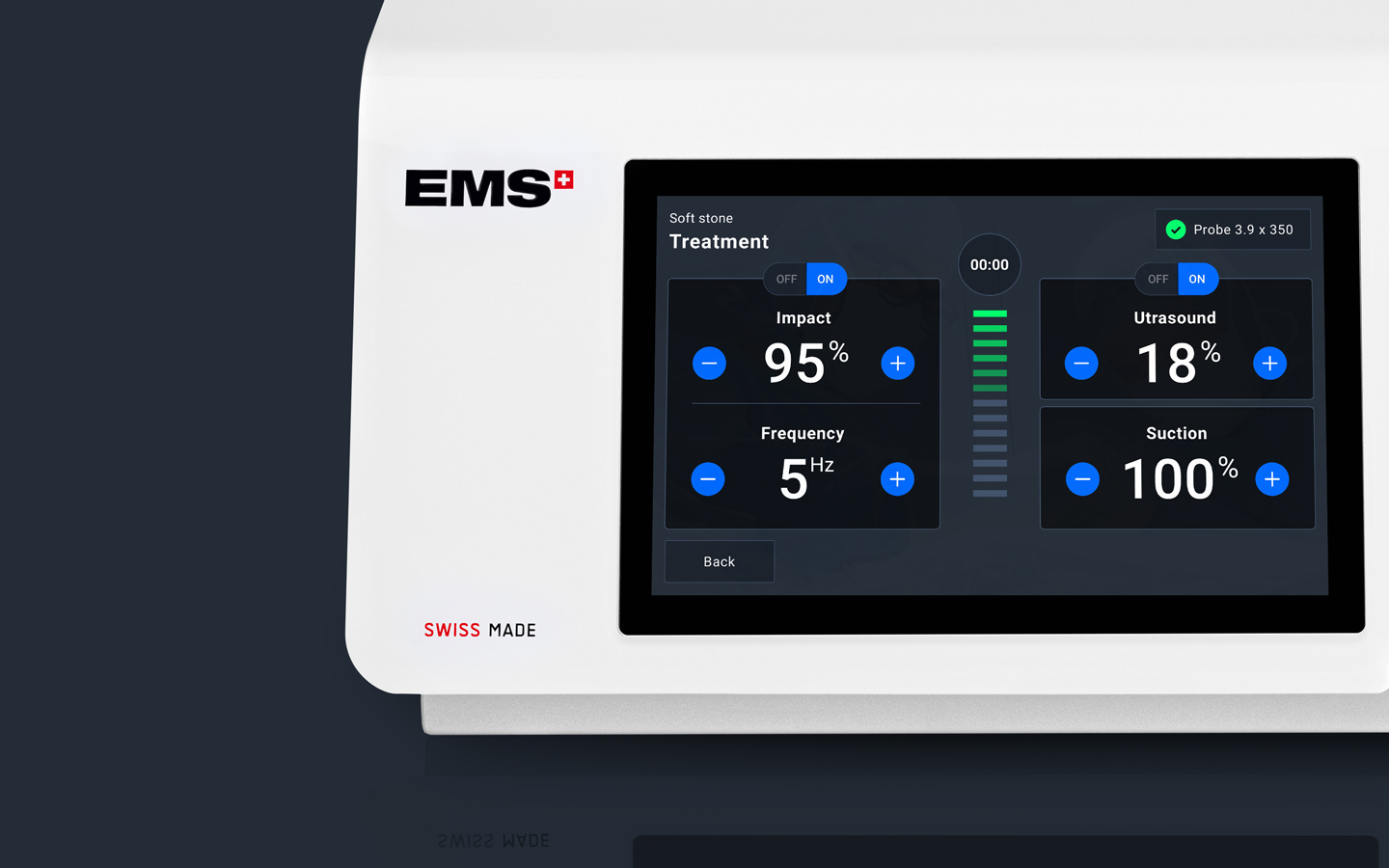 LaserClast35, an ergonomic medical device
In this short video, EMS demonstrates the LaserClast35 main features as well as its redesigned interface in collaboration with Apptitude.
Rethinking the surgeon experience
The design phase took place in several workshops, spread over a few weeks. During this phase, an interactive prototype was used to gather feedback from experts in the field of laser lithotripsy.
The resulting product was a simplified interface offering an intuitive, ergonomic, and efficient user flow. It also took into account the practitioner's degree of expertise and the various usage contexts.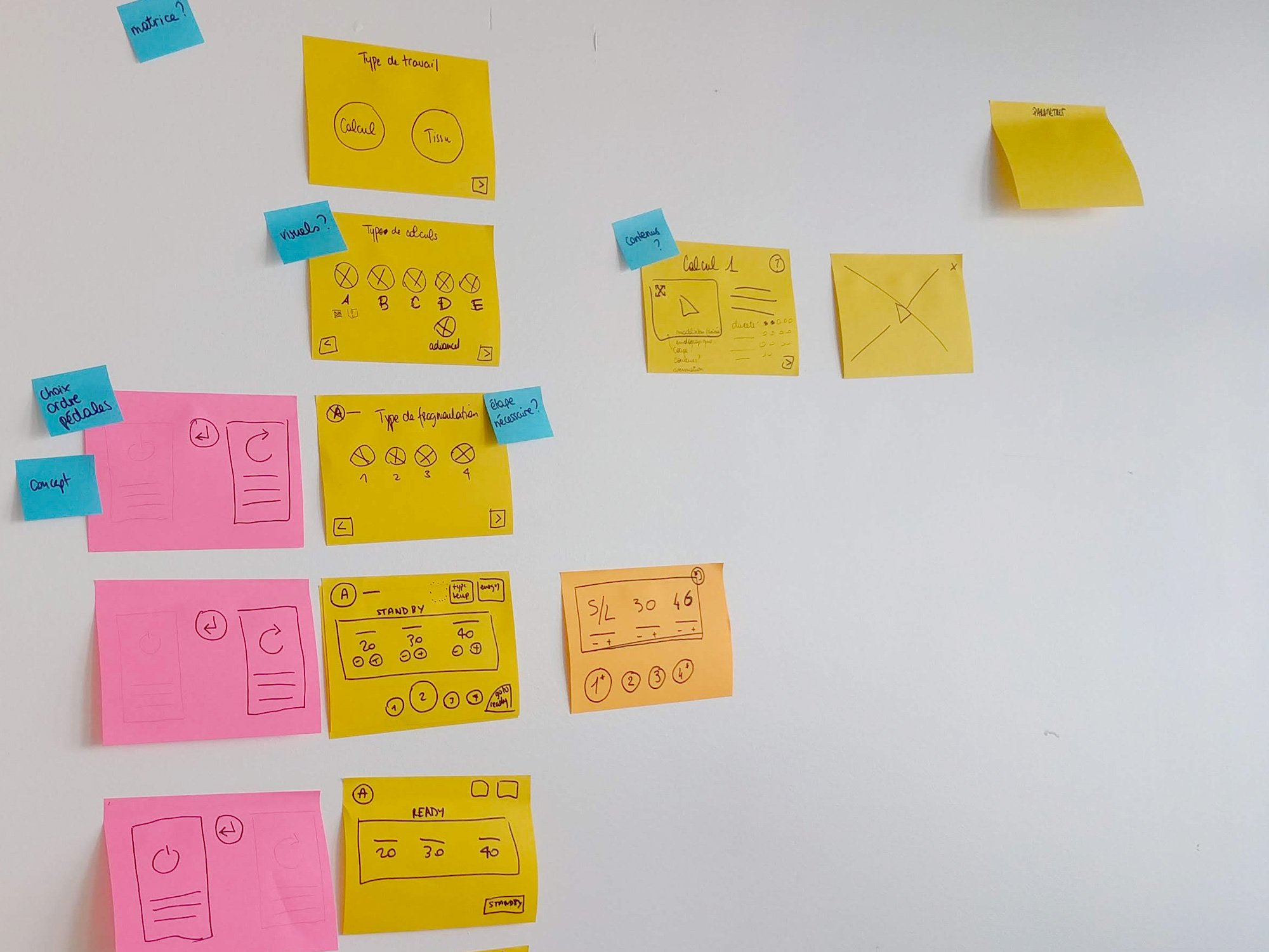 A tailor-made and optimized interface
The new interface enables navigation between several modes for lithotripsy and tissue treatment. These modes offer a series of predefined settings, but also allow for fine-tuning according to the particular parameters of the targeted treatment.
In terms of interaction, control of the procedure can be done via the touch screen as well as via a pedal switch, all this while minimizing the risks associated with the handling of the laser.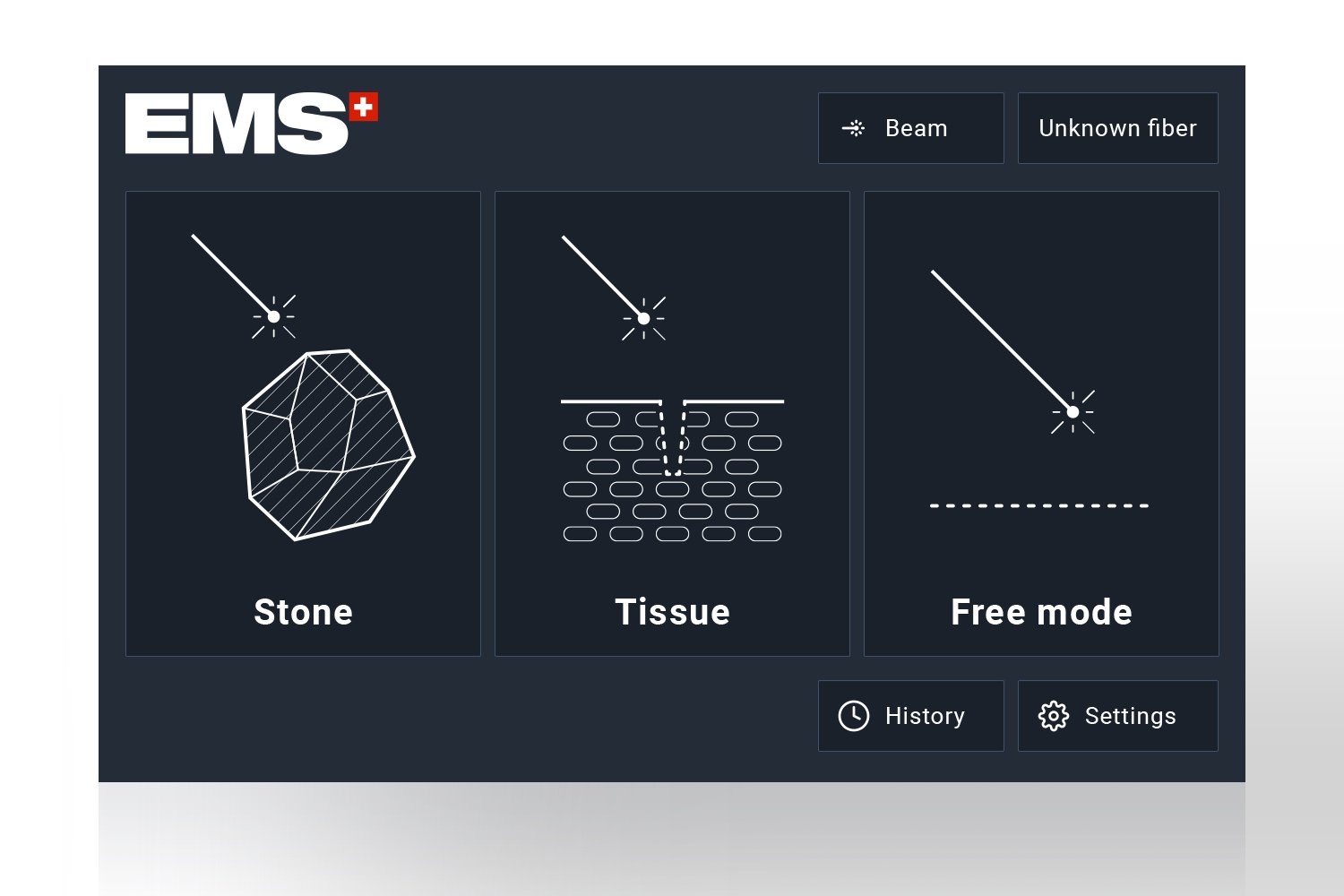 LaserClast35: Choice of treatment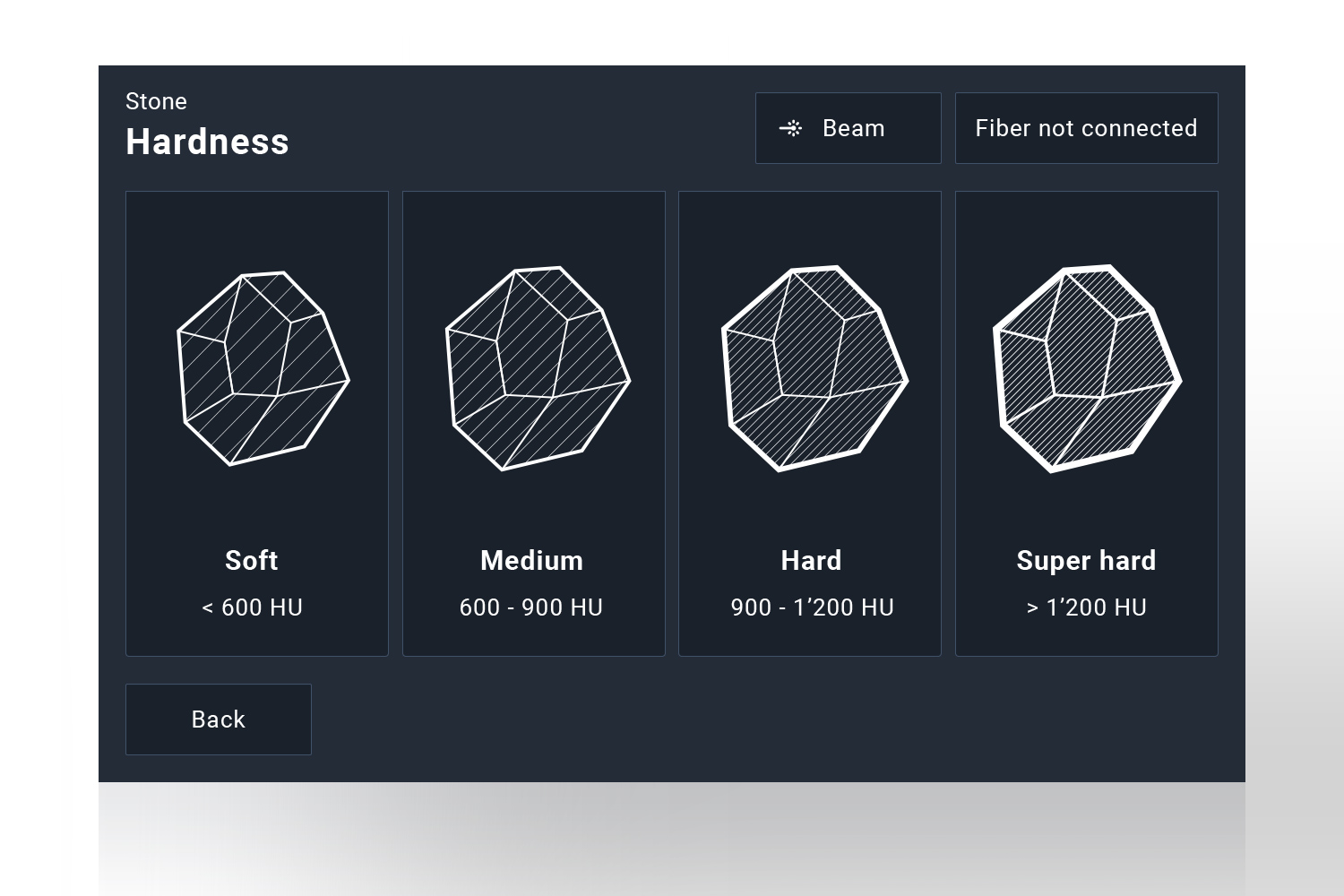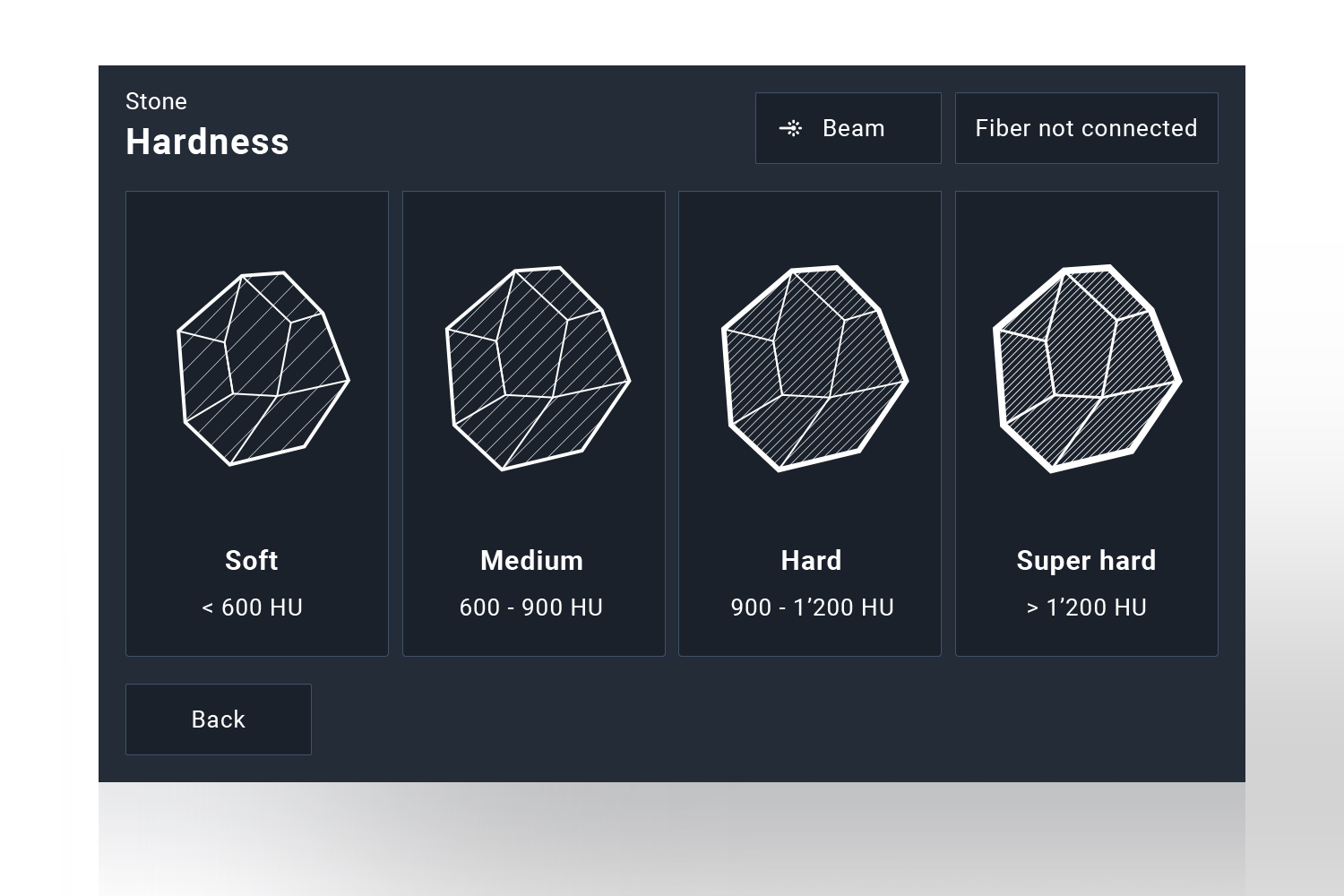 LaserClast35: Choice of stone type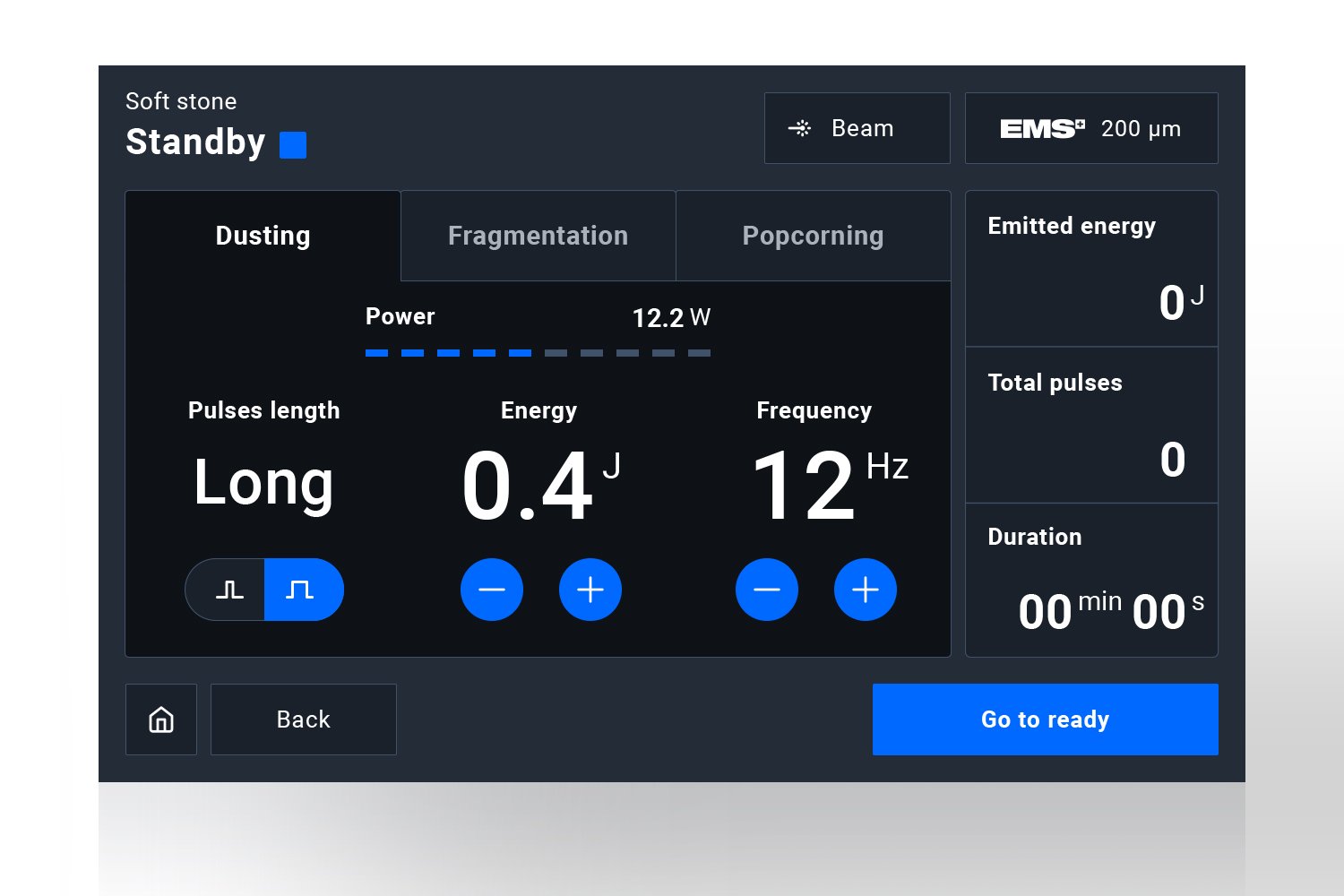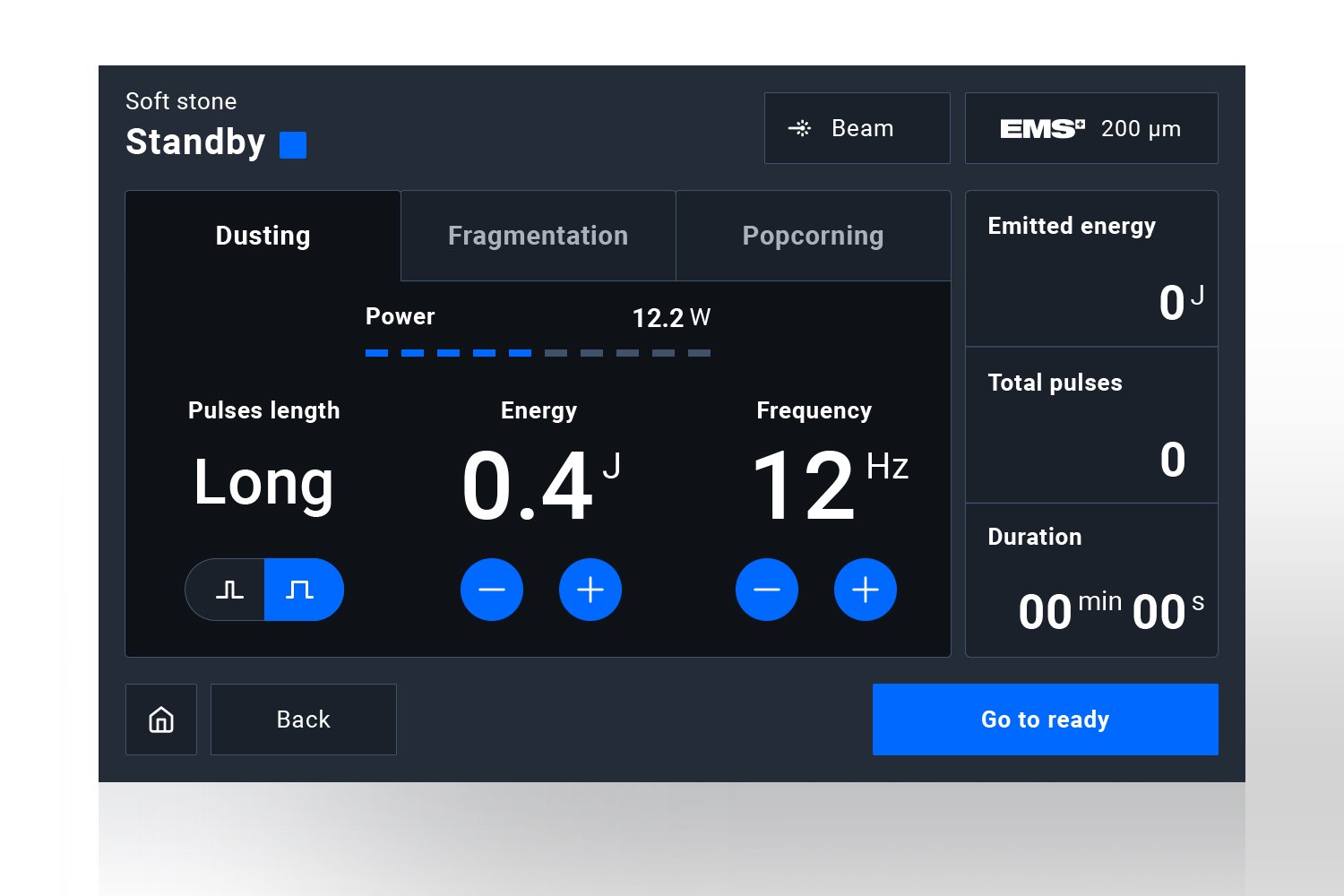 LaserClast35: Working screen - standby mode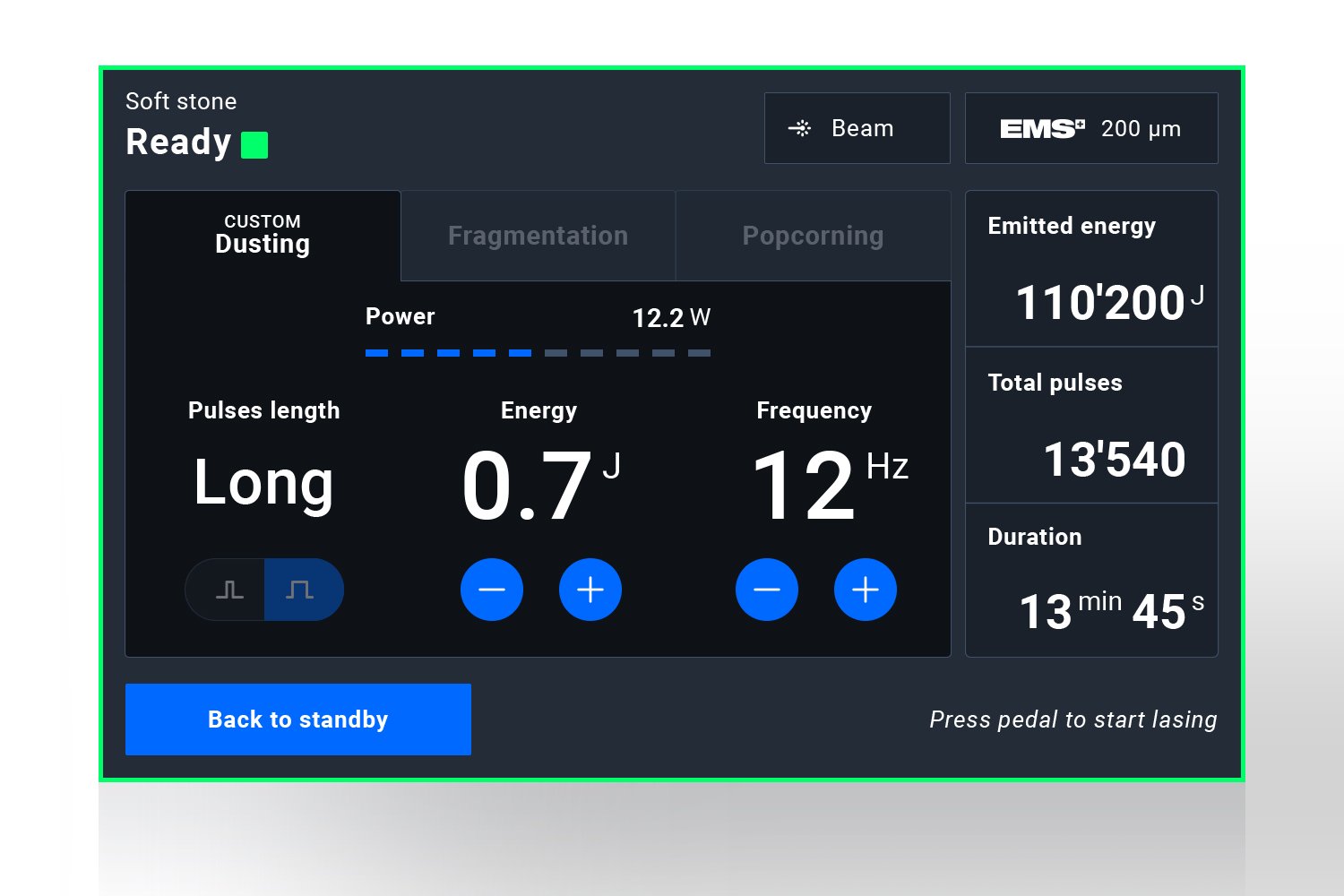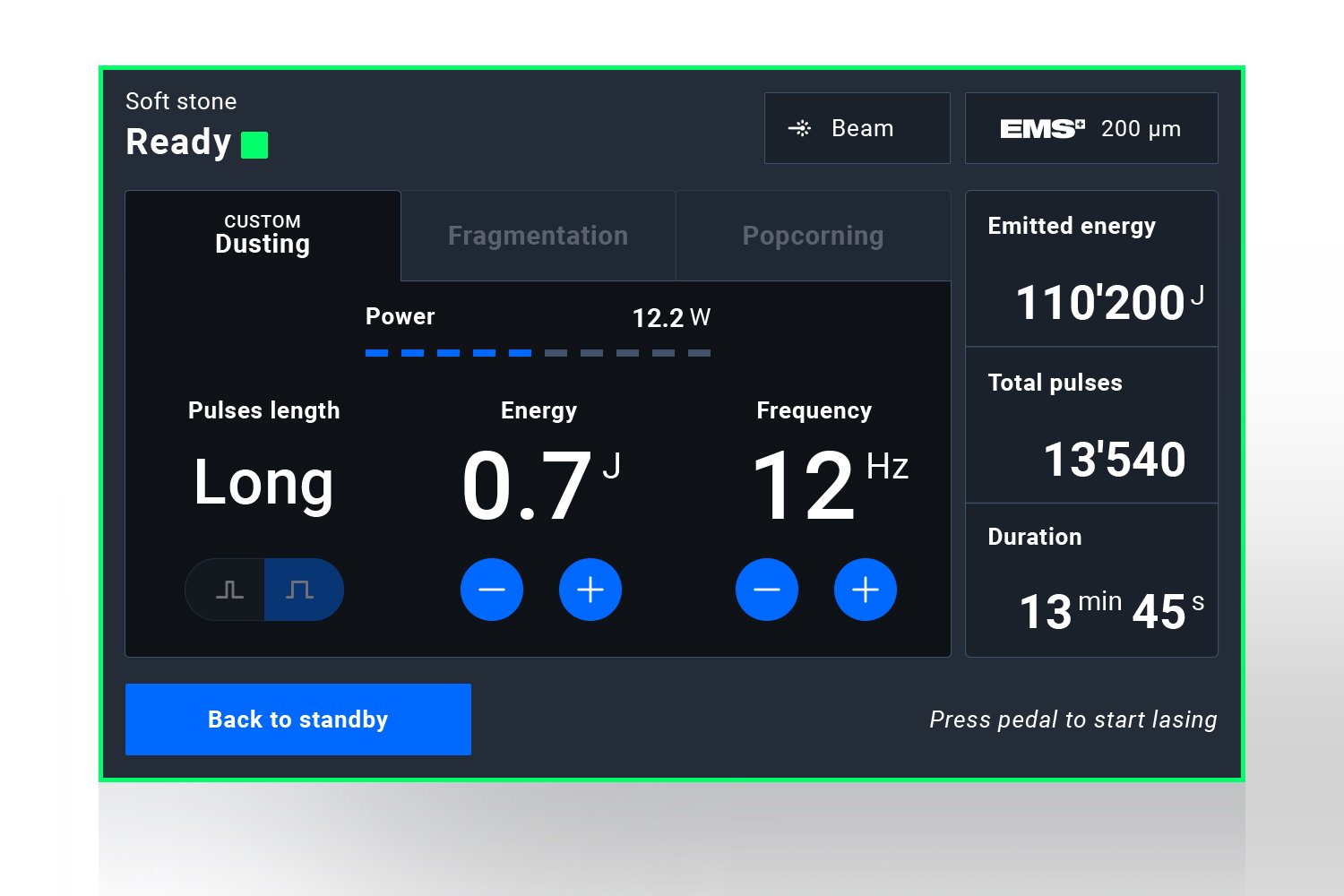 LaserClast35: Working screen - ready mode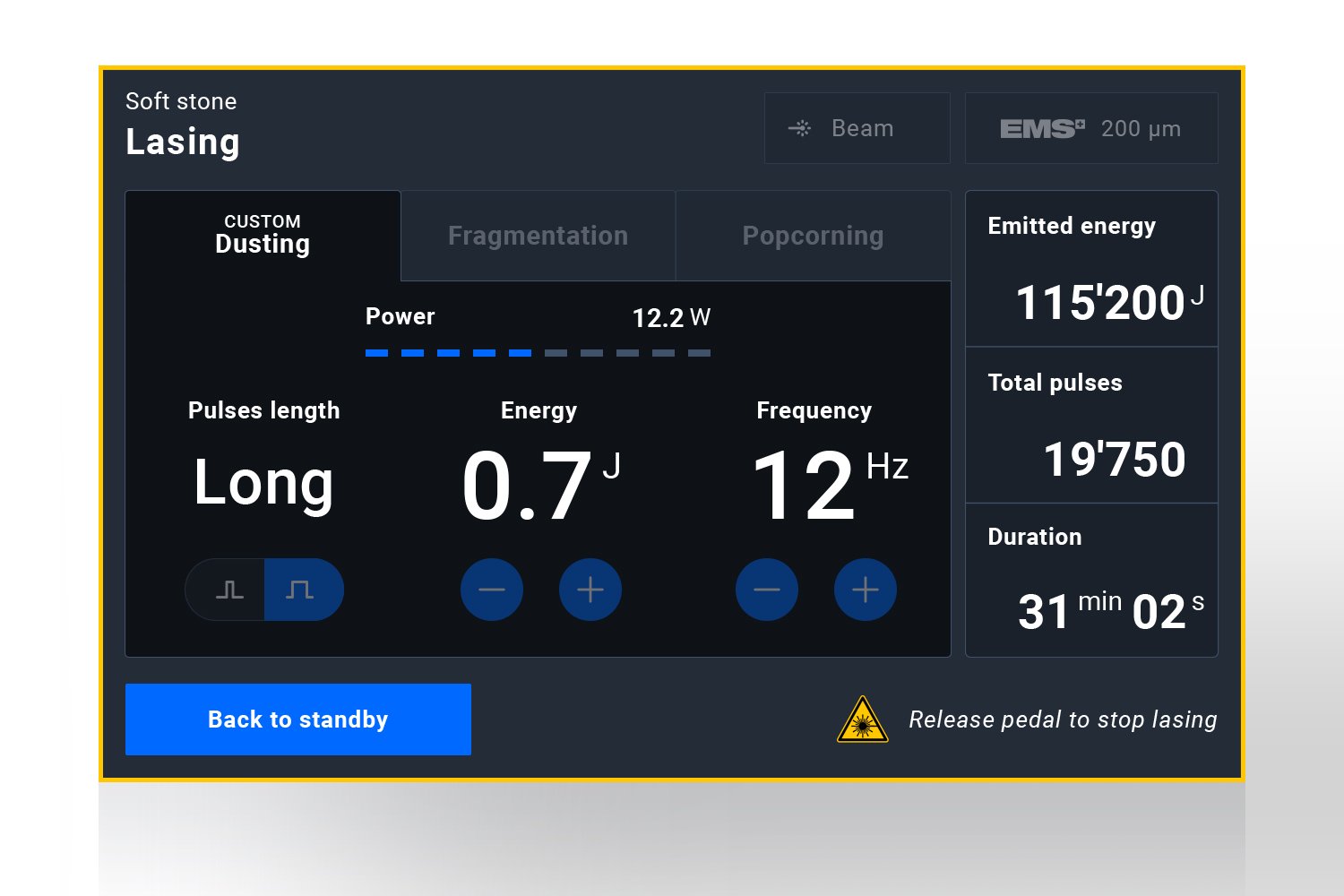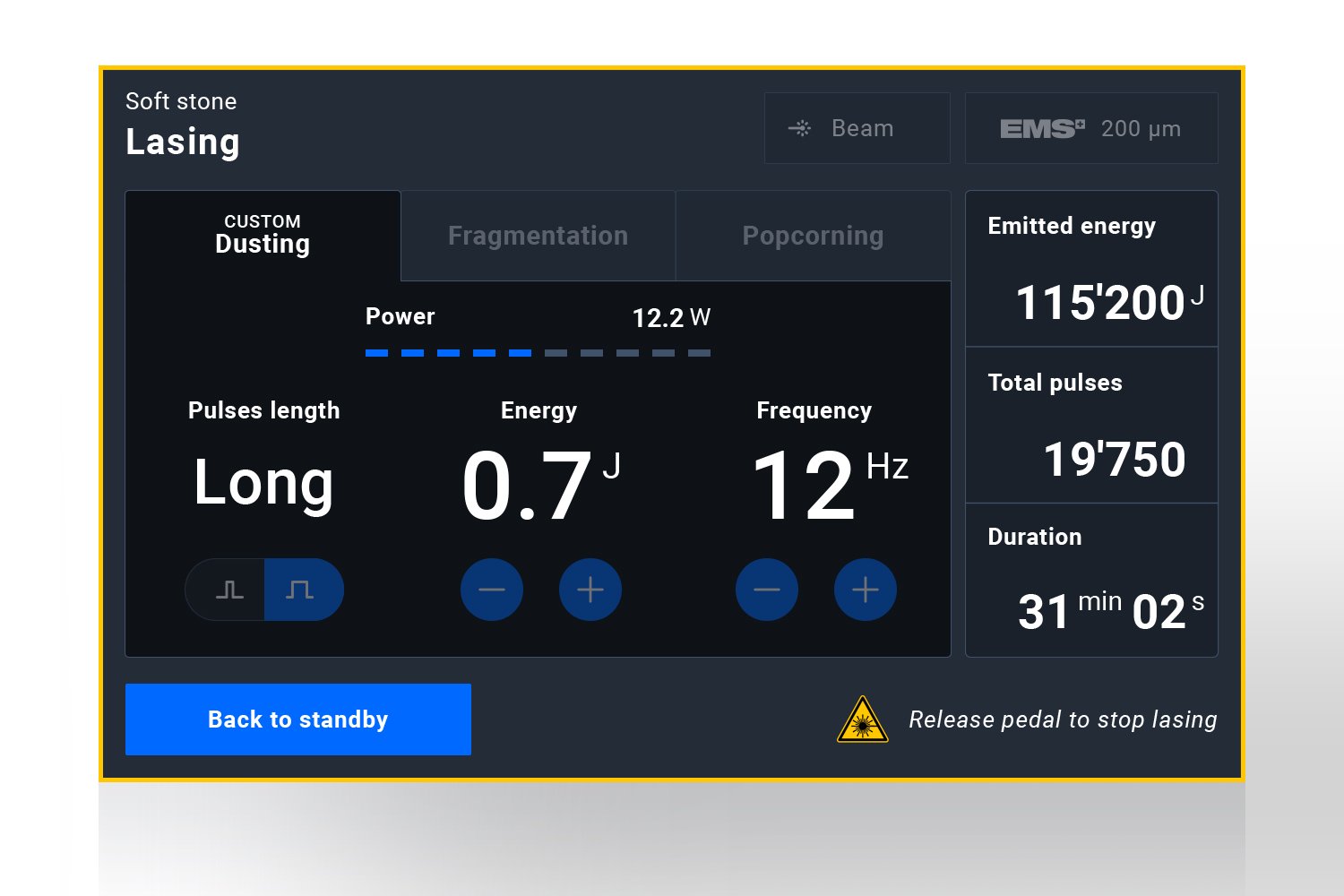 LaserClast35: Working screen - lasing mode
Design system and accessibility
The interface, now updated, has been thoroughly refreshed. The use of colors has been minimized and contrasts have been heightened.
A particular emphasis was put on the readability of the surgical process data and the overall design was conceived in a modular way enabling a smooth transition to the other products of the range, as shown in the comparison below, which presents the Swiss Lithoclast® Trilogy. The latter can be assembled with the LaserClast 35 on the same workstation to offer a complete surgical experience.
I particularly enjoyed working with Barbara Chabriw – Product Designer at Apptitude – and the EMS team. For me, building a diverse project team focused on the needs and expectations of the end-users was essential to the success of this project.
– William Christen, UX/UI designer, Apptitude
Development and MDS certification (Medical Device Software)
Our team did not only bring its know-how in user experience but also in terms of hardware communication as well as quality assurance and regulatory documentation writing for the obtention of a medical device software certification.
Technology : QT (C++), Serial communication (UART)
Certification : IEC 62304 (Medical Device Software)
Our expertise in open-source technologies and embedded systems development enabled a complete rewrite of the current system on a new maintainable and scalable basis resulting in a unified language for future machines.
Already in operating rooms!
We are very proud to see the first surgical devices successfully deployed in operating rooms as an all-in-one solution that gives full meaning to our work on redesigning the user experience.
We look forward to more medical institutions adopting EMS medical devices, which deliver a unified experience designed specifically for surgeons.