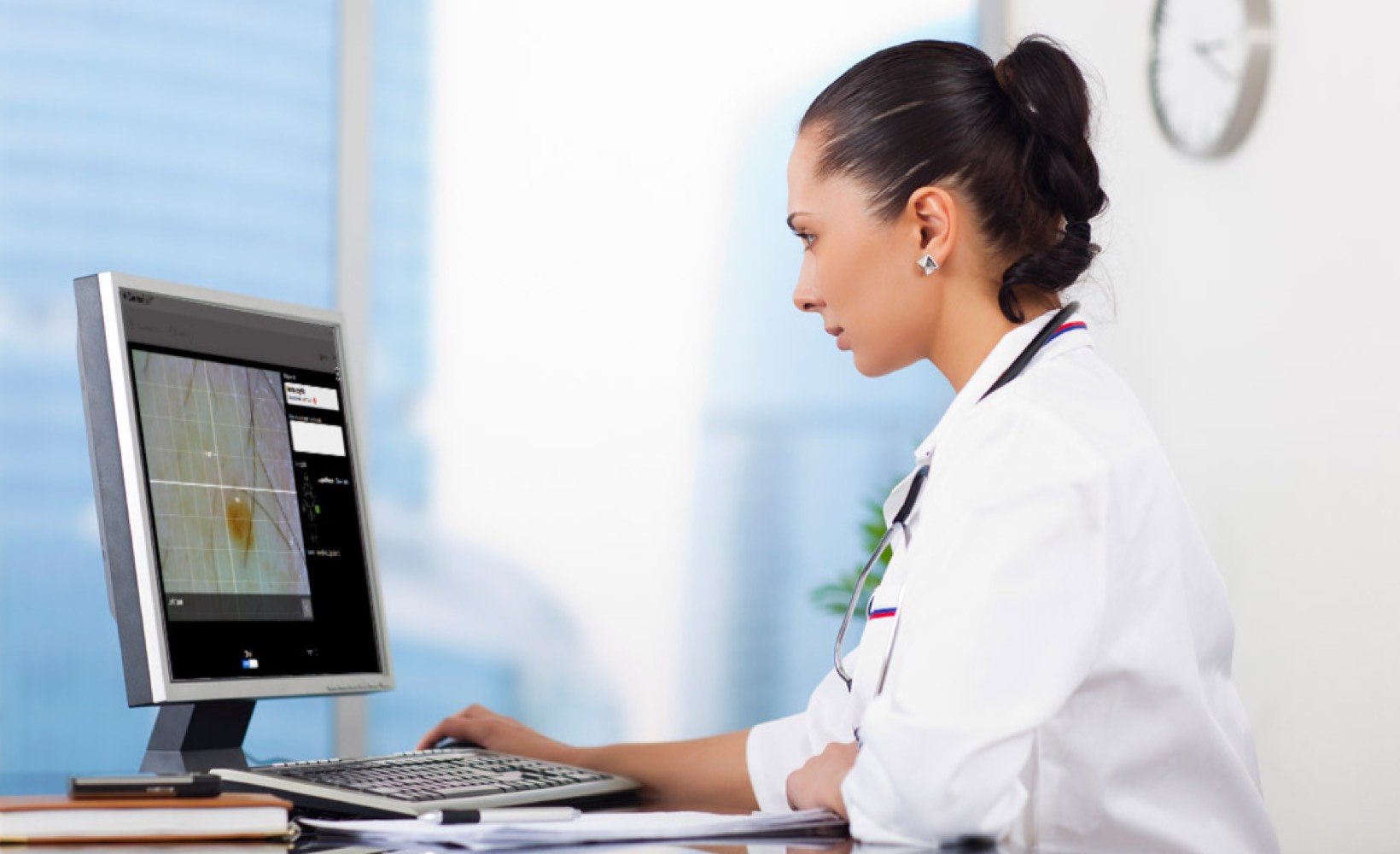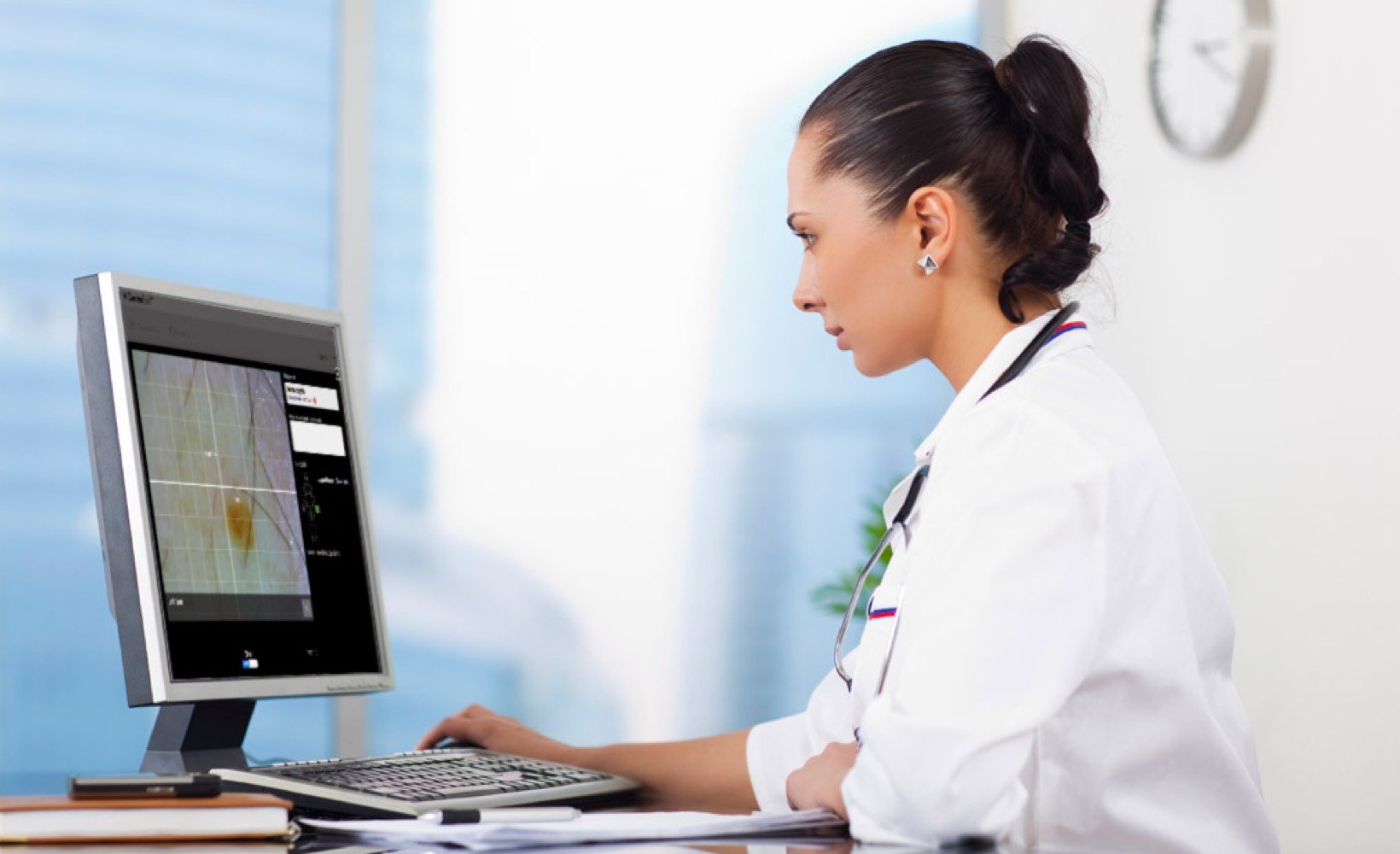 Capturing dermoscopic images
The analysis' first step is a structured capture of dermoscopic images using DermoClic. We developed the connection between the hardware and the platform to allow the fast transfer of high definition images.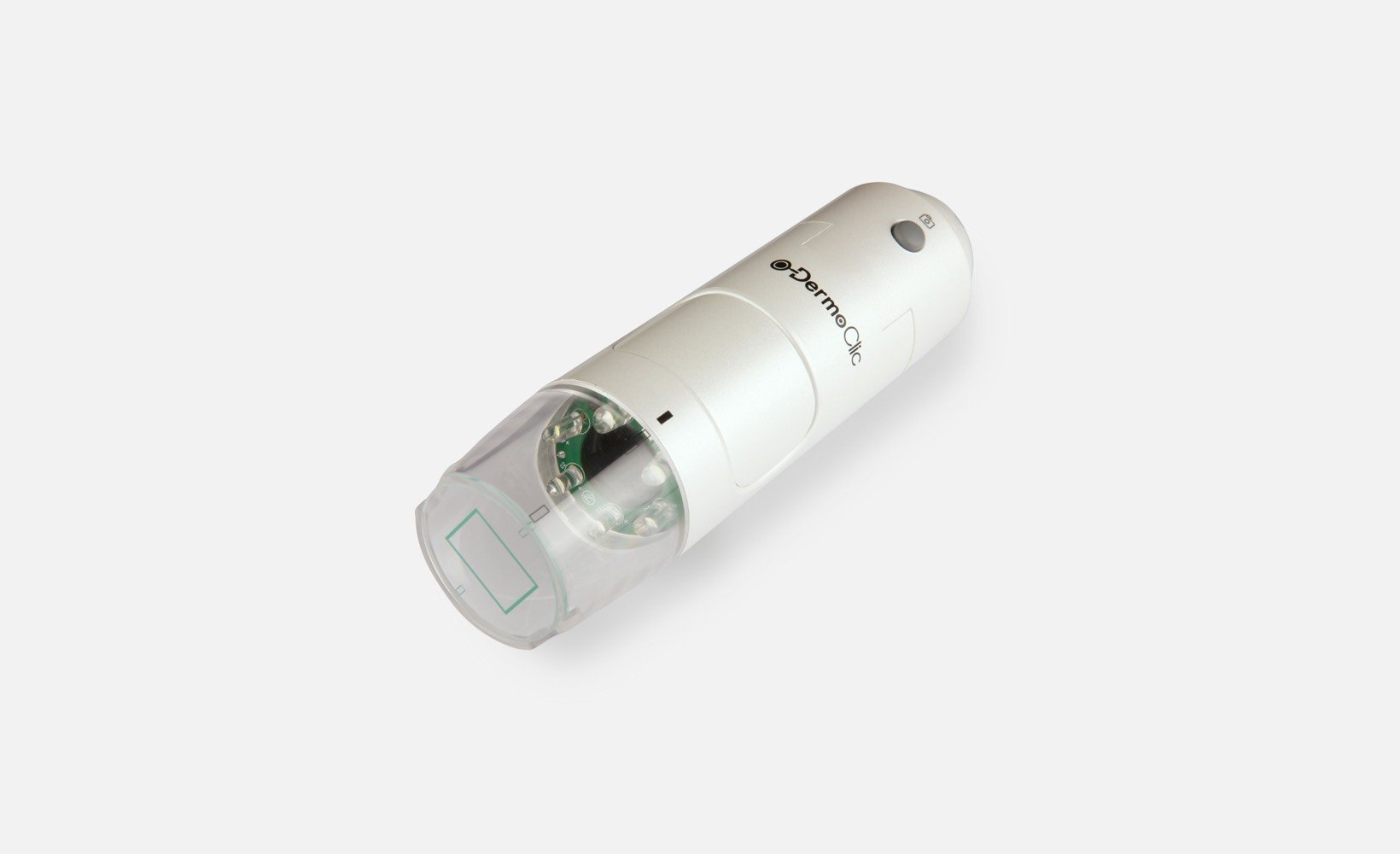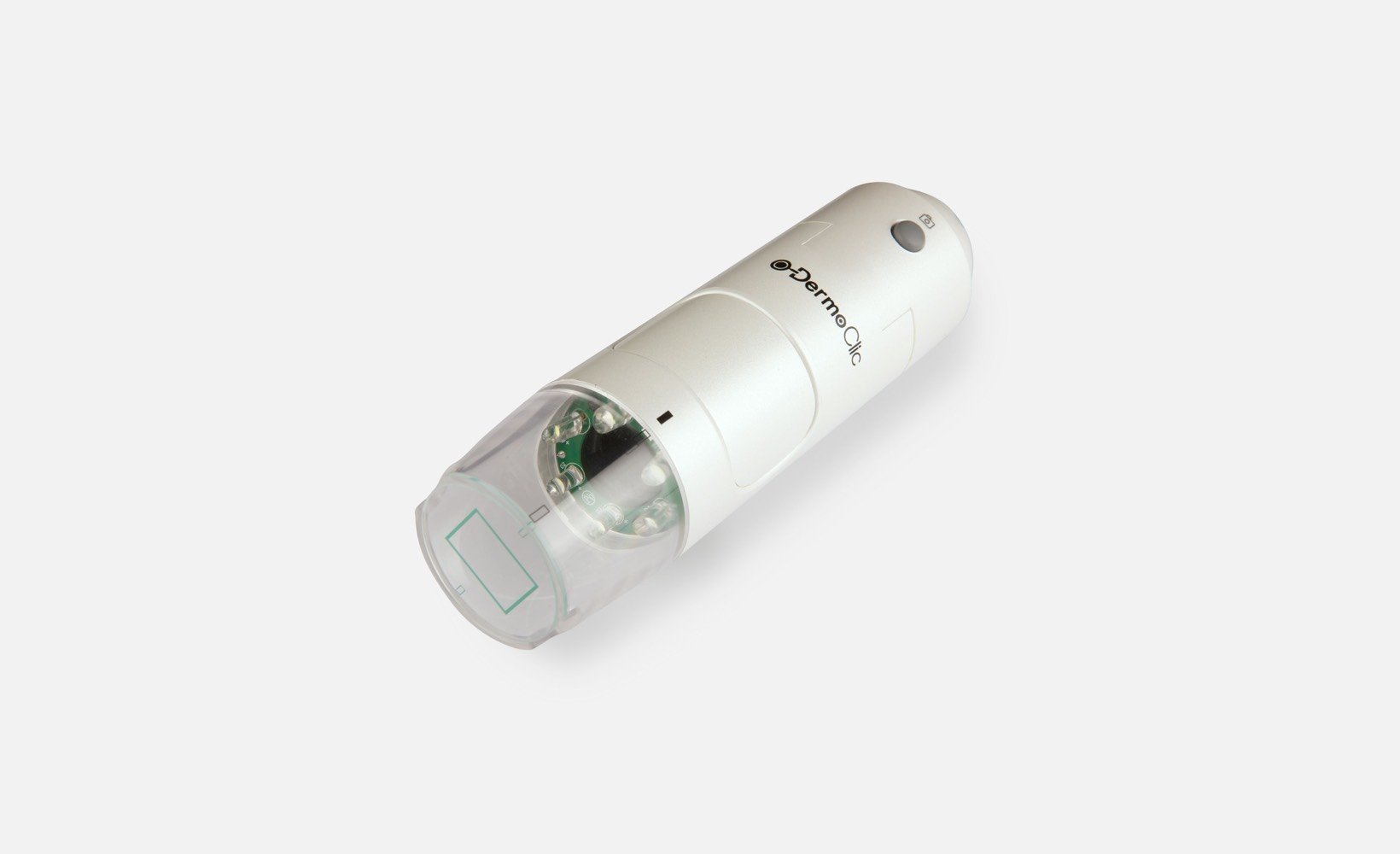 A secure and medical certified platform
The DermoConnect platform has two main functions; the creation of patient records and remote diagnosis by dermatologists with expertise in dermoscopy.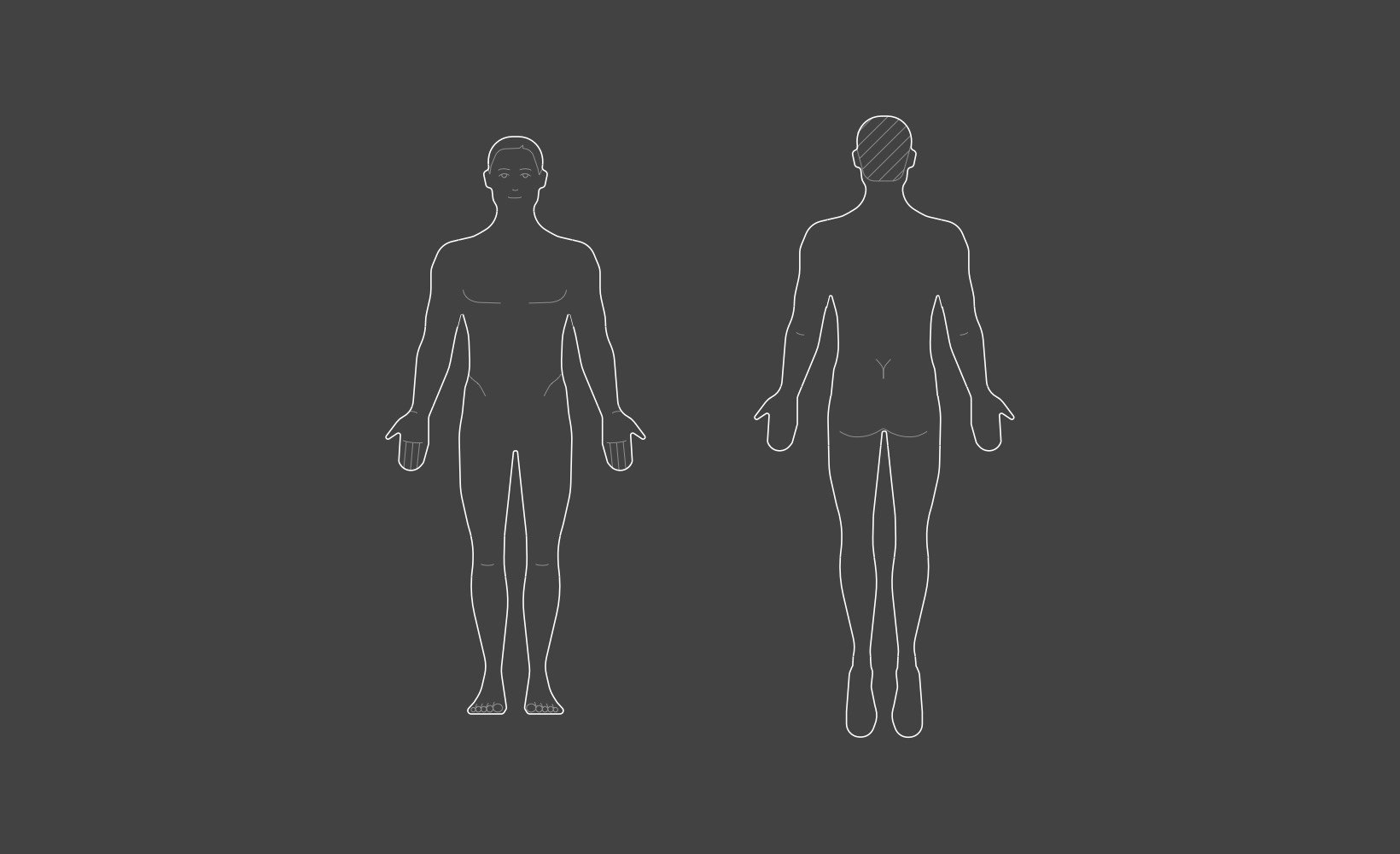 Generation of customized reports
The platform's purpose is to generate a report following the diagnosis. This report is accessible on the platform at all times by the patient.