Some good news about our team
We have grown in 2020 with the arrival of 3 new employees, the support of 80'000 additional bees with our brand new hive at  Association Mellifera and on top of it all: 2 happy babies are on their way!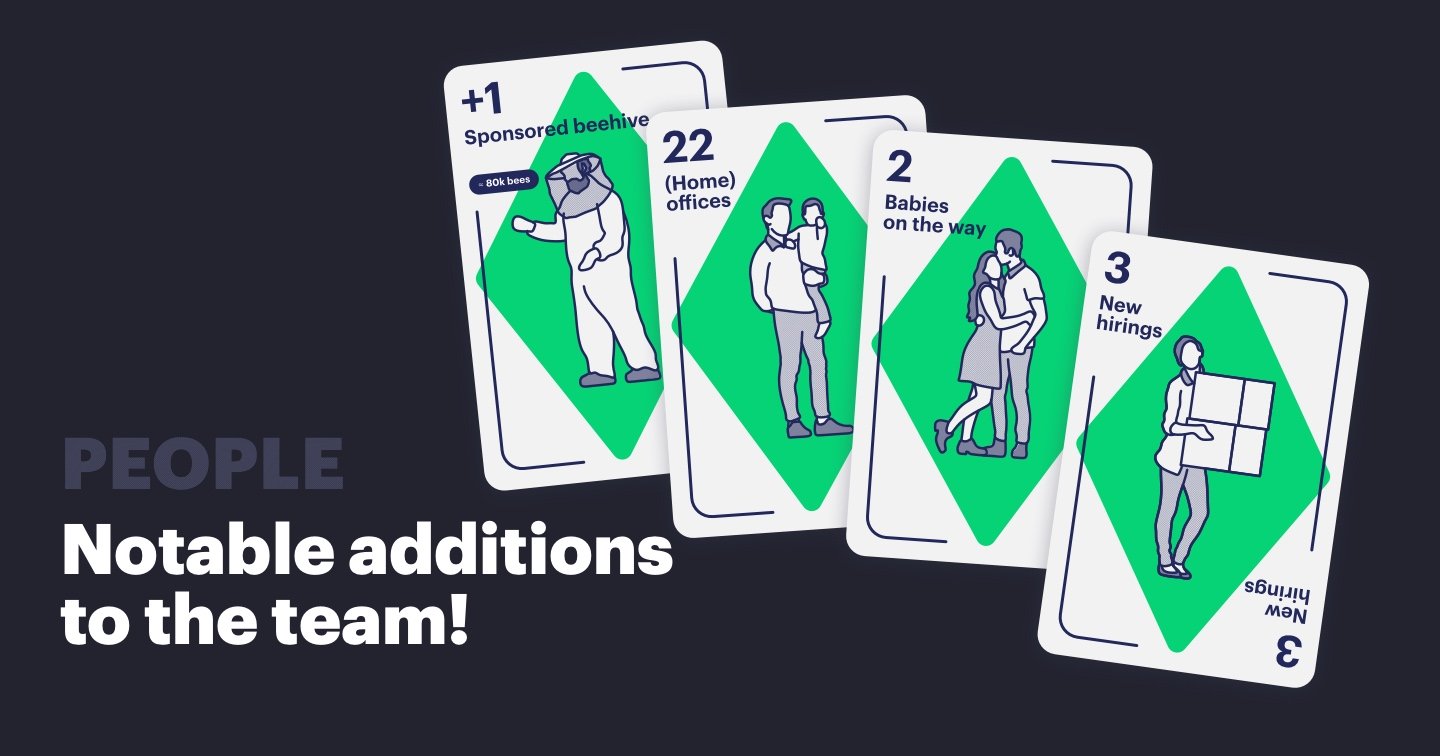 2020 was not merely the year of lockdowns! Far from it, not only has our team been able to adapt in times of crisis, but we have also brilliantly managed to take a little bit of Apptitude at home in 22 unique and stylish home-offices (we'll let you be the judge of that…).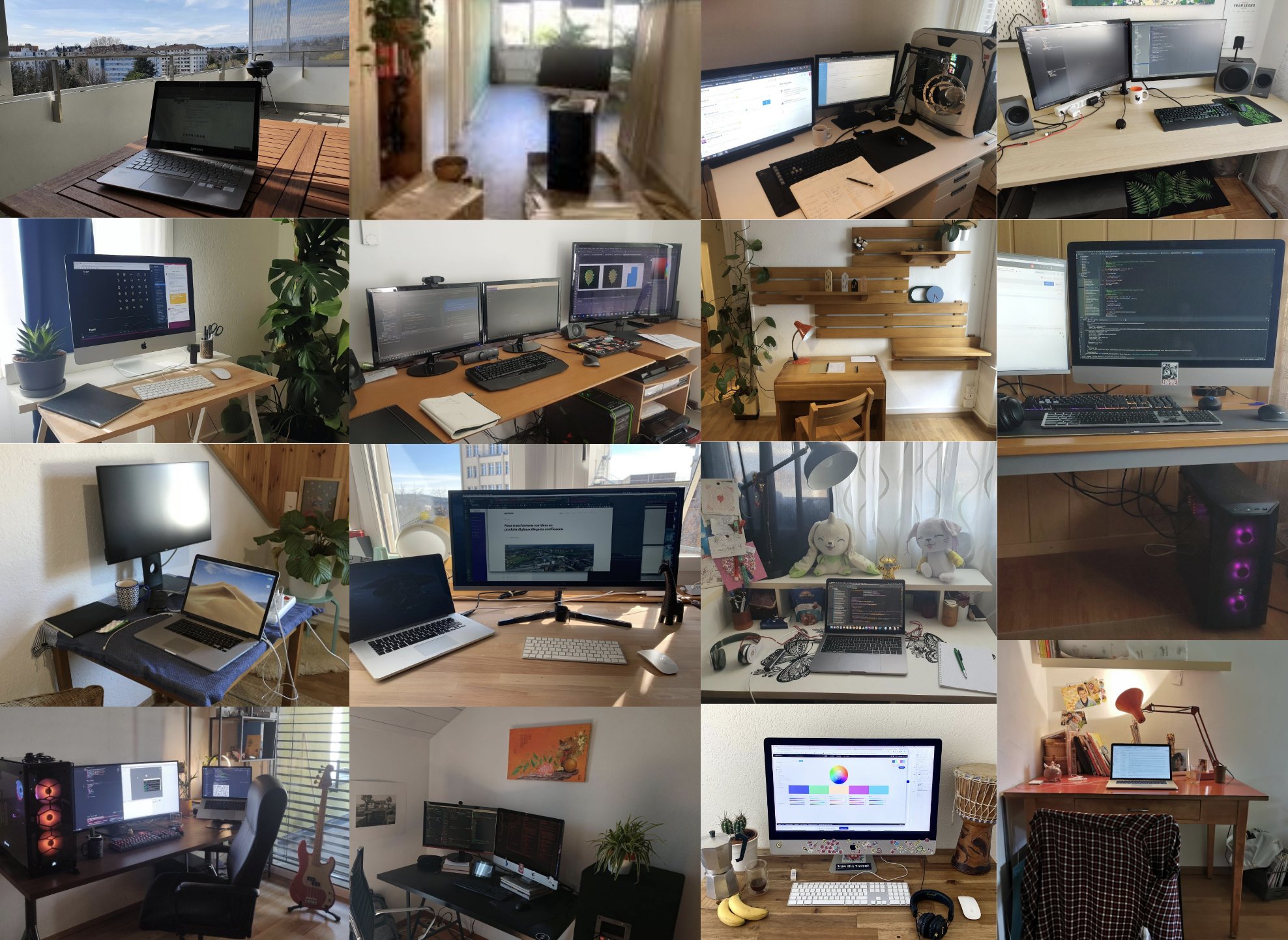 Meaningful collaborations !
Over 60 projects have been launched this year with our customers and partners. We look forward to showing you more about them in the coming weeks, but in the meantime, you can discover our latest projects in our portfolio.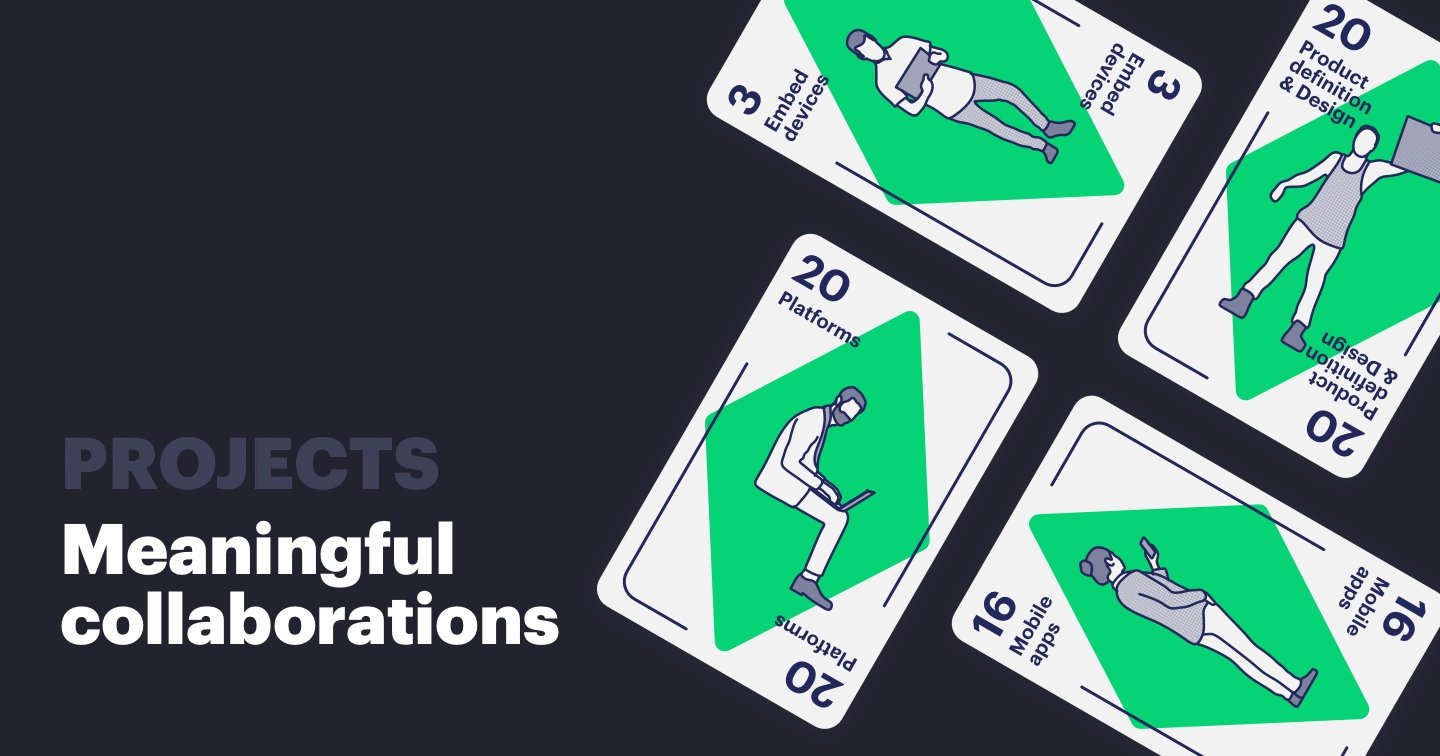 We couldn't avoid talking about it…
Covid, the historic and inescapable event of the year, was also the opportunity for our team to contribute to the Swiss Covid Response Task Force for a project enabling academic actors, such as research laboratories, to provide equipment and materials to key hospitals in need. We were also very proud to be able to deliver, in only 5 days, a visit and access management application for the CHUV.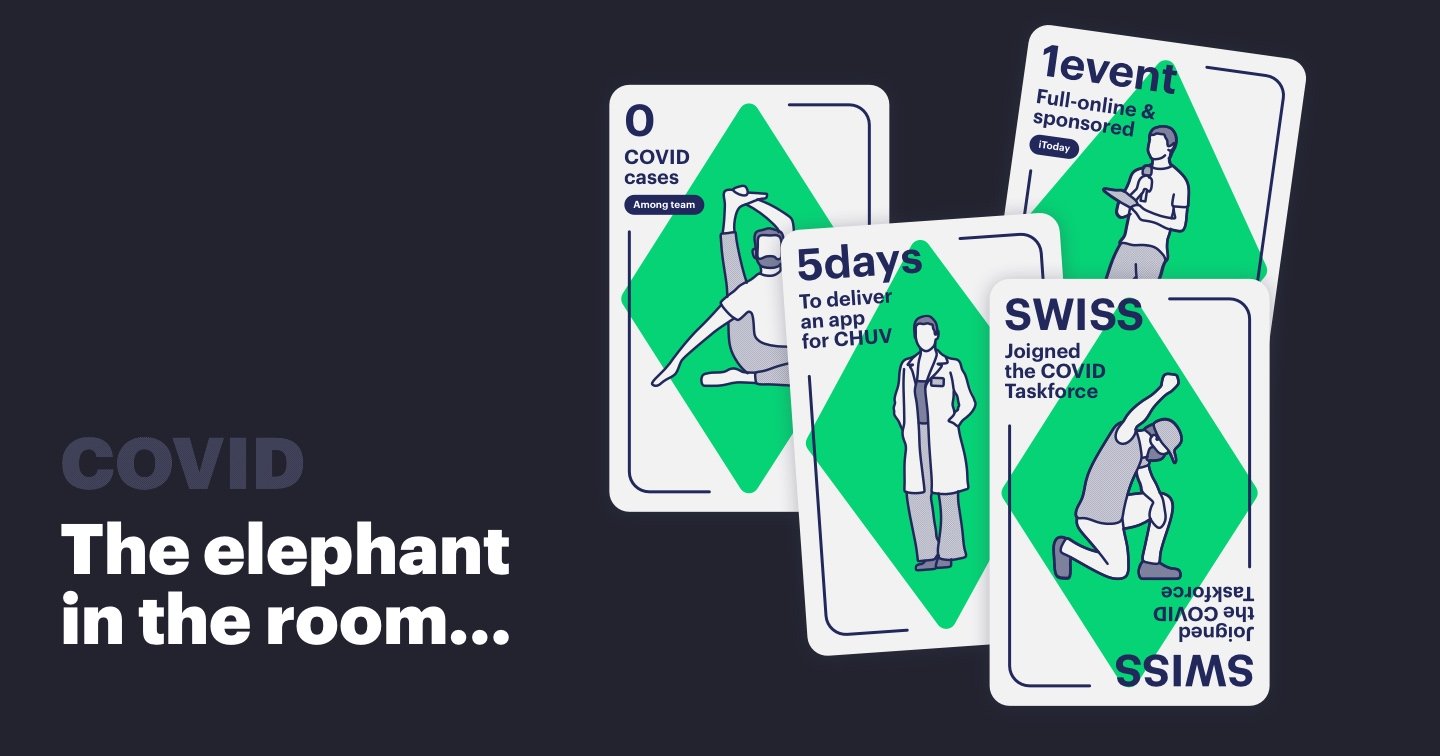 We have also supported Knowledge Sharing and open discussion about innovation by sponsoring the first iToday Conference, organized by our friends at Design Sprint, who brilliantly proposed a wonderful event packed with quality speakers, despite the "switch" to the virtual.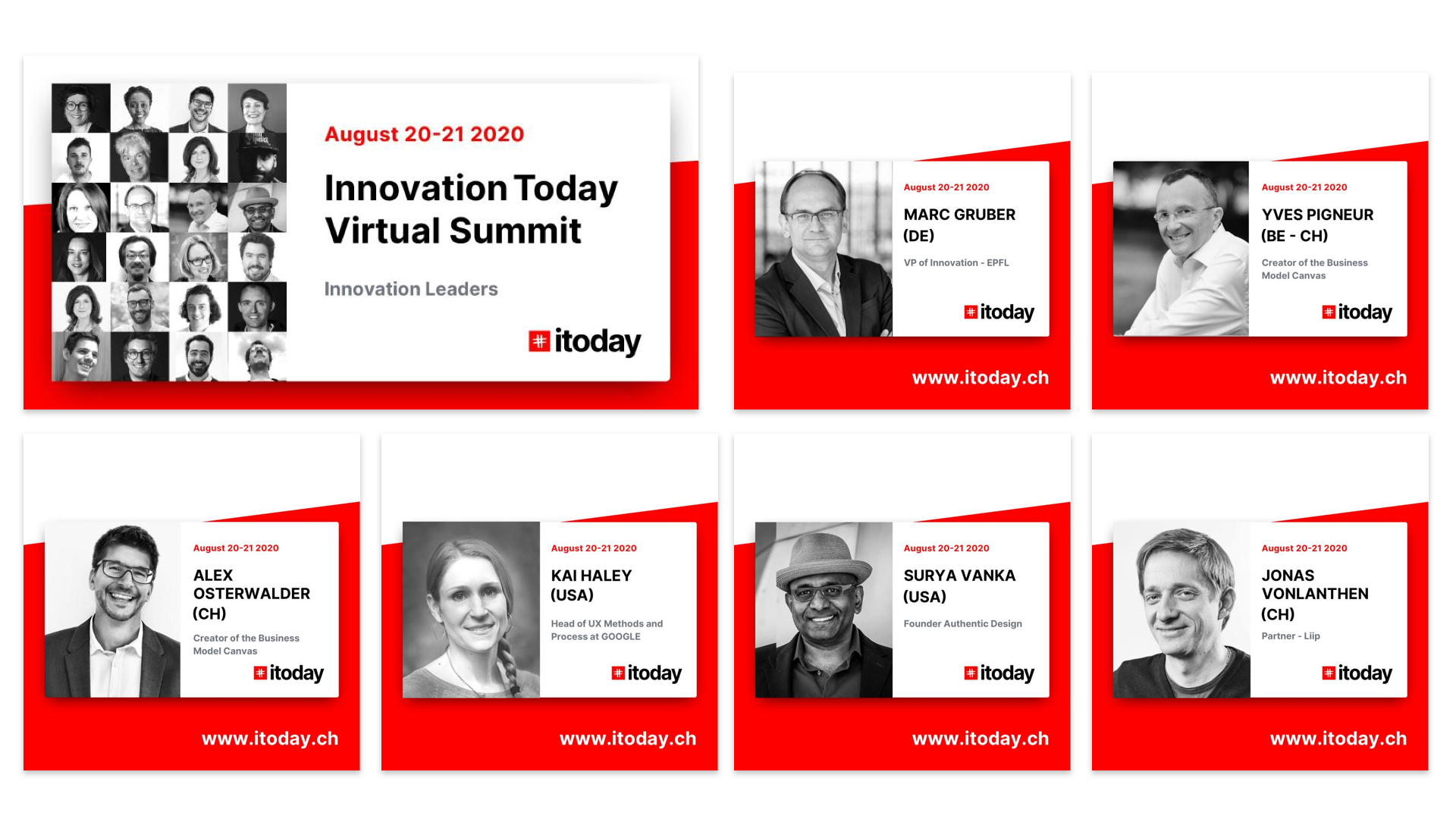 Recognition of our commitment to quality
At the end of the year, we won several awards that underline our fondness for collaboration and co-creation together with our customers.
The NIRLab® application was awarded 2 Best of Swiss Apps prices in the Enterprise and Innovation categories.
The UDIMU mobile application won a Best of Swiss Apps Award in the Campaigns category.
To crown it all, the virtual exhibition "Jean Starobinski. Relations critiques" received the User Experience Award and several nominations for Le Meilleur du Web 2020 competition (best of web).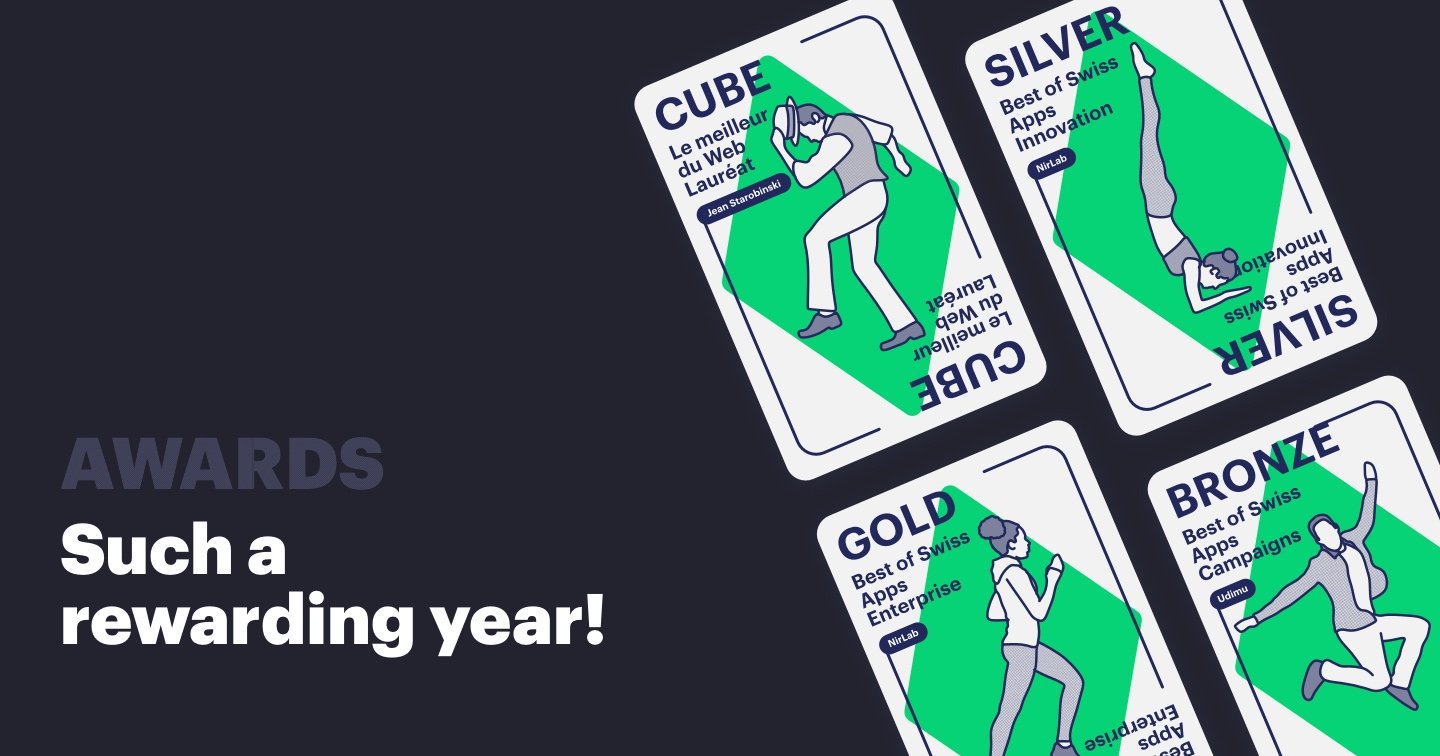 A clear strategy for 2021
In our sector, we have been fortunate to remain among the companies least affected by the current crisis. Apptitude keeps on developing in line with its annual growth and records strong results. On the solid basis of the experience gained this year and proud of our consolidated bonds, we look forward to the year 2021 with optimism, ambition, and serenity. We eagerly invite you to share our next steps with us.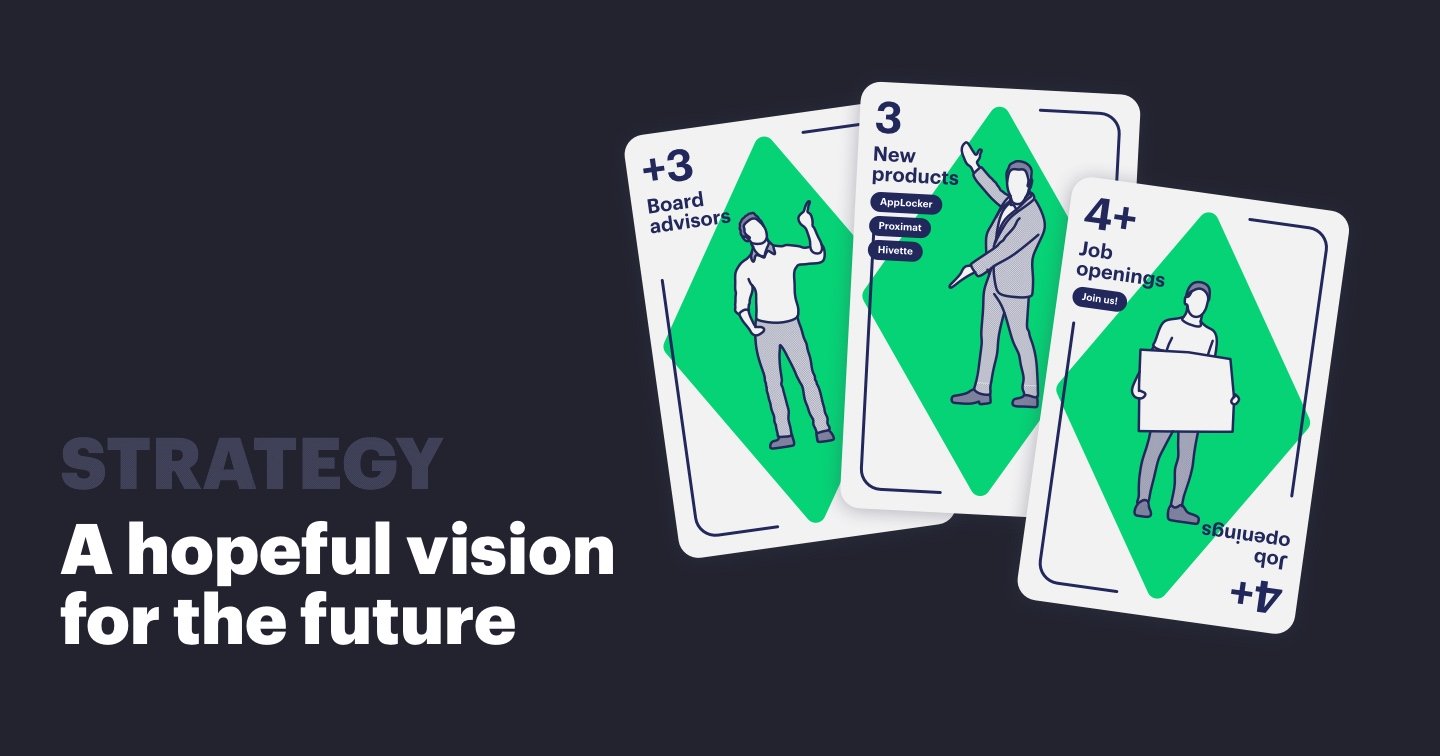 Best wishes and happy holidays,
The Apptitude team.
____________
Many thanks to dimensions.com for allowing us to use and modify the silhouettes featured in our retrospective and related animations.