The first pitch session of the Swiss Innovation Challenge 2021 took place on June 8 and 9 in Basel, in the brand new premises of the Haus der Wirtschaft, congress center for business and innovation.
For this occasion, we had the opportunity to present Proximat in front of a panel of experts to explain the concept behind our solution for trading materials, its advantages, and how it delivers a concrete innovation for companies operating in the construction sector.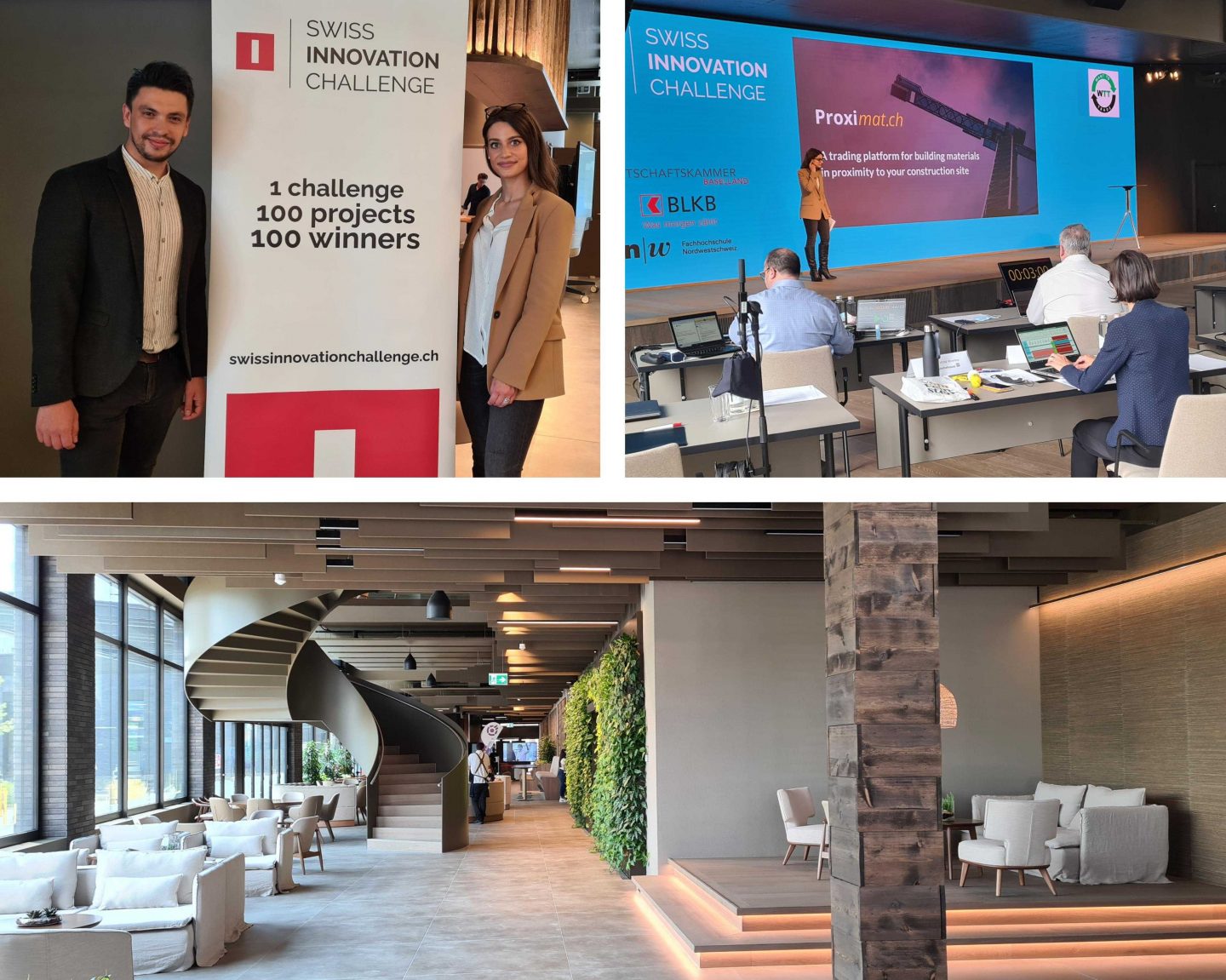 What is the Swiss Innovation Challenge?
The Swiss Innovation Challenge is a nationwide competition that supports, fosters, and rewards the most innovative ideas in Switzerland. Taking place in 3 consecutive and eliminatory pitch sessions, the challenge puts in competition a first set of 100 hand-picked innovative projects.
Beyond a simple competition, the challenge offers participants the opportunity to attend seminars on various topics relevant to any startup, such as market entry strategies, business model innovation, and financing.
In addition to the main prize, two additional awards are given for the most innovative projects in the Life Sciences and Construction categories.
The Proximat team and Apptitude are honored for the project to have been selected among such an incredible selection of ideas that truly demonstrate Switzerland's undisputed potential to flourish innovation in several competitive markets.
Proximat, an awaited innovation for the construction sector
Proximat is an online tool specifically designed for the trade of building materials in proximity, which allows optimizing exchanges, saving money, and minimizing environmental impact.
By developing a community of companies, this collaborative platform is intended to create new synergies in the construction sector by revalorizing materials and waste.
To learn more, discover the platform or request a demonstration on proximat.ch