After having successfully participated in the Swiss Innovation Challenge this summer, Proximat was selected among the most innovative startups in its field for the Web Summit 2021, allowing it to highlight its activity and its contribution to the circular economy in an international environment.
When innovation and construction meet :
It's a Match!
Selected as an Impact Startup, this achievement allowed the company to secure a booth in its name, as well as privileged access to investors from all over the world and round tables. The result: an influential network of investors, the opportunity to meet thousands of visitors, and to develop international visibility!
The innovative idea behind Proximat
Proximat, one of the first players of the circular economy in the Swiss construction sector, is a startup that has developed, along with Apptitude, an online tool dedicated to the trade of nearby construction materials. This tool allows optimizing exchanges, save money and minimize the impact on the environment.
A strong interest for this solution.
By developing a community of companies, this collaborative platform seeks to bring new synergies in the construction sector by revalorizing materials and waste. The concept being replicable internationally, many visitors and investors showed great interest in our demonstration of the platform.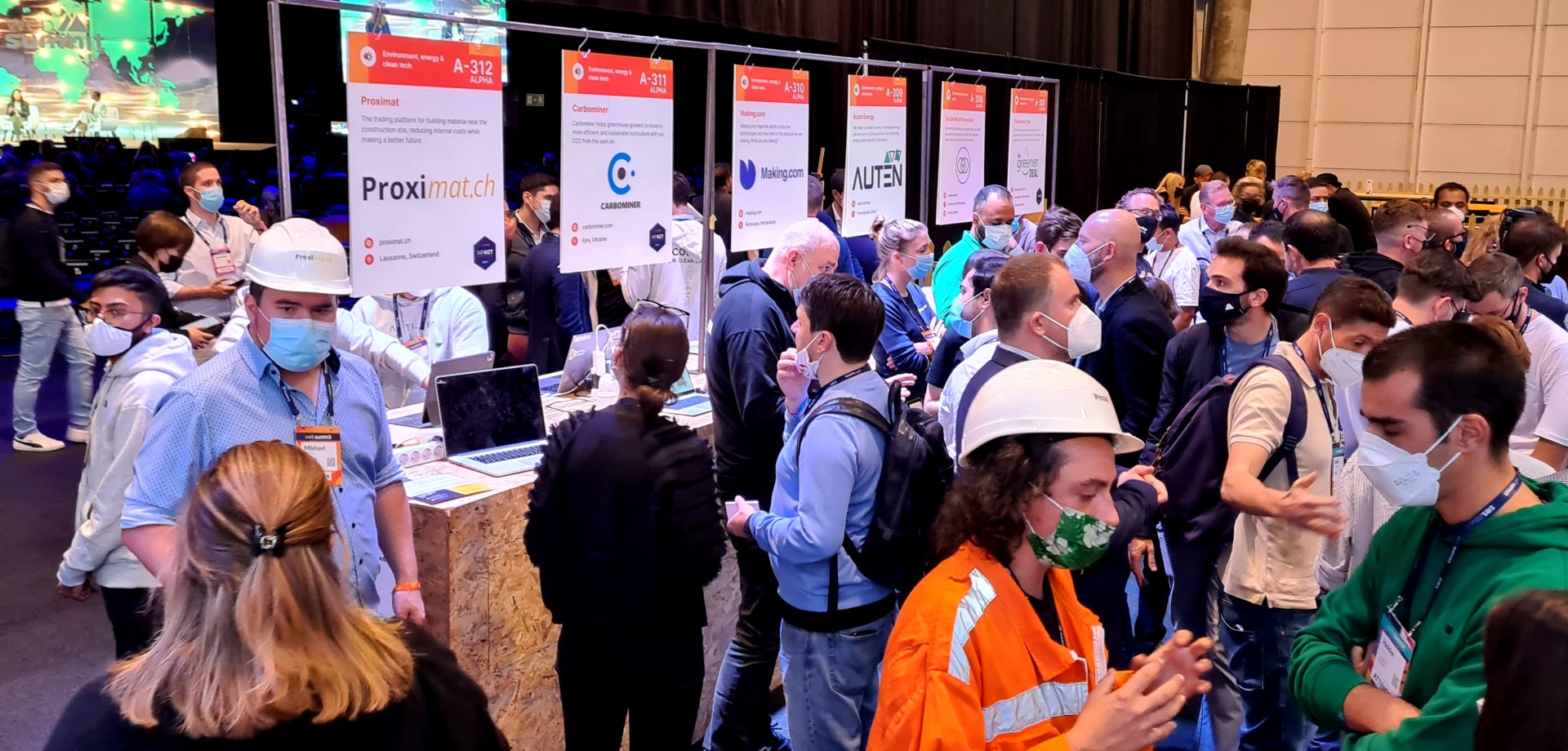 As a result of a pitch to a Dublin-based jury that selects startups for their potential, uniqueness, and world-changing ideas, Proximat was acknowledged as an official impact startup. This is an initiative set up by the Web Summit, highlighting companies working to achieve the United Nations Sustainable Development Goals.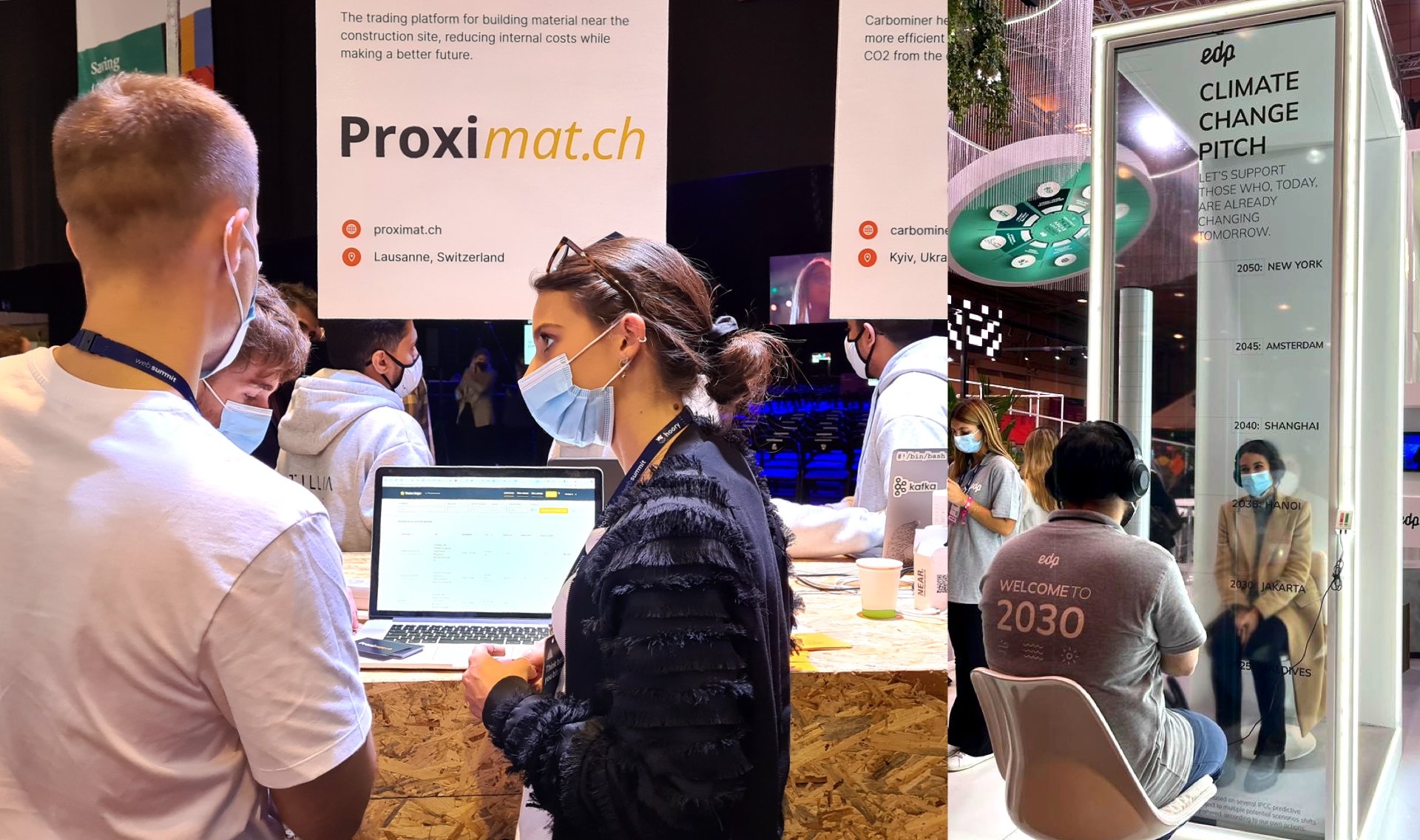 While exhibiting in the impact startups zone for the environment, energy, and clean-tech, the Proximat team was also able to take advantage of mentoring sessions on international business development, meet with potential investors and access personalized coaching.
An exceptional pitch night
In addition to this high added value presence at the Web Summit, Proximat also took the opportunity to pitch its concept (on a real elevator) at the Swisstech Night in front of more than 200 guests, together with other innovative startups from the Swiss economic network.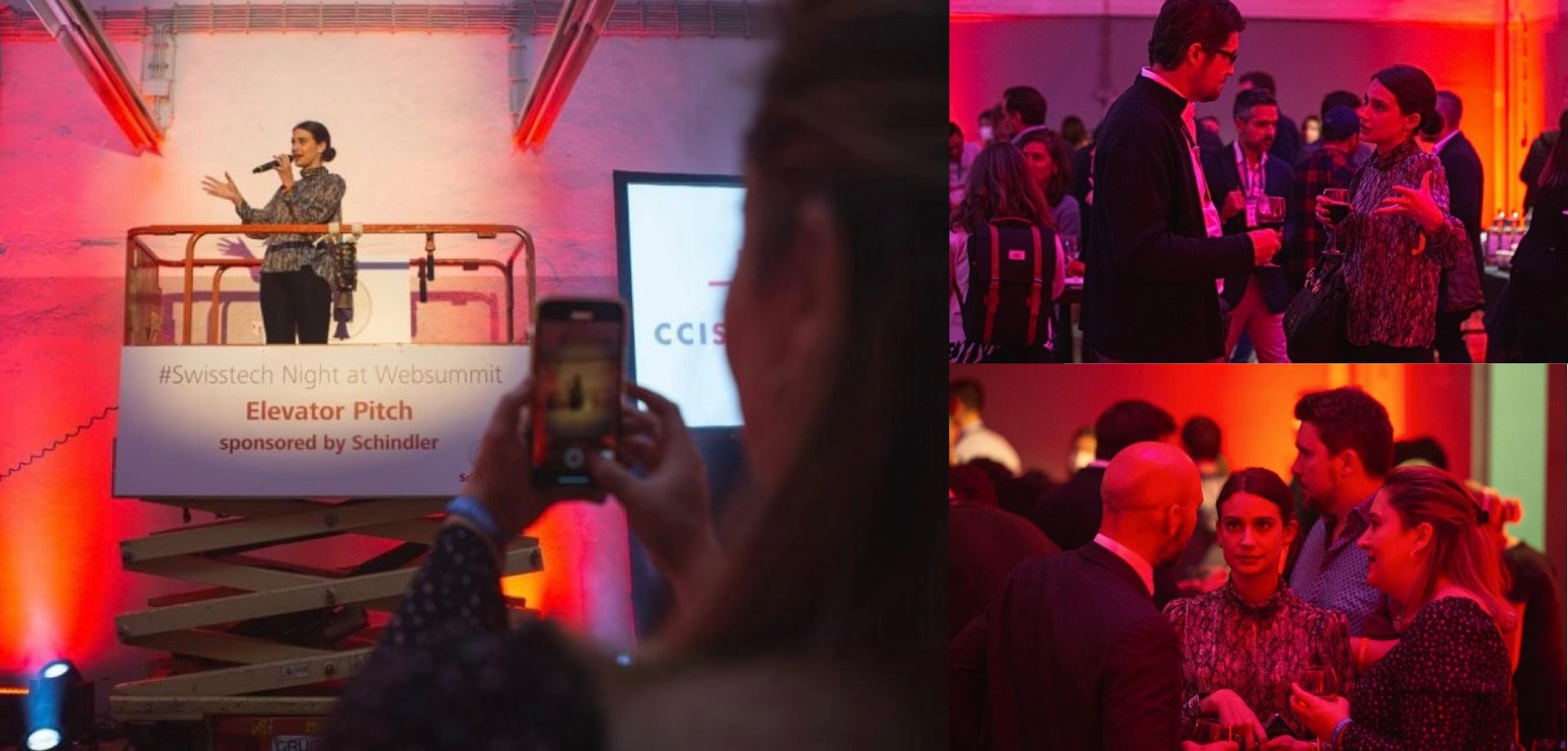 The Swisstech night is an event organized alongside the Web Summit by the Swiss-Portuguese Chamber of Commerce, Swiss Global Enterprise, and Innosuisse, actors who promote the best Swiss ideas and startups abroad.
Two more awards for Proximat!
After our trip back from Lisbon, Proximat was awarded both the Innovation and Marketing / Business Efficiency prizes at Le Meilleur du Web 2021 competition.
In conclusion, Web Summit 2021 was an event rich in new contacts and golden opportunities for Proximat, which once again demonstrated the potential of this innovative tool, and a chance for Apptitude to continue supporting this promising startup towards international expansion.
To discover more about Web Summit and Proximat :