Design intuitive and ergonomic interfaces to maximize the user experience of your project.
Design is the first step towards the materialization of your project. Our design capabilities help you find solutions that align with your expectations, resources, and goals.‍
Your project's design phase
While discovering your project, we focus on understanding your vision and linked goals. We follow your ideas and needs to establish a concrete framework for the development of your project.
Our services include scoping workshops, specifications writing, mock-up creation, up to interactive prototyping. Our aim is to create maximum value from short iterations in order to lay solid groundwork for your project.
Design objectives
Our design services help you go from an idea to a reliable, tested, and validated solution that you can implement.
Co-create the solution: Imagine together a design solution that meets your objective and is realistic in terms of budget and time.
Realize your project: Prototype your ideas quickly and tangibly.
Test desirability: Measure end-user's interest and understanding of your project.
Verify feasibility: Ensure the technical feasibility of your project.
One of the first major steps is to go from your ideas to a first interactive prototype through an analysis, conception and design phase. These will allow you to:
Validate your target market and your products.
Pitch your application to convince investors.
Establish a pitch to convince investors.
Accurately assess future costs and developments.
Align stakeholders with a first concrete version.
Create better specifications for developers or for a tender document.
Launch a tender for development.
Regularly, we are mandated by our clients to build a first prototype. This initial tangible version of their idea allows for better decisions before committing to the full development of the project. It is also a way to strengthen the collaboration on a first specific implementation before starting the full project.
Our design services
We offer a wide range of specialized design services. From the graphic phase to user testing, we can guide you through the complexity of a design process. Here are the services we offer:
Collaborative Workshops
User research
User experience (UX Design)
Ergonomics HMI
User interface (UI Design)
Interactive prototypes
User testing
Style guide and specifications
Logo and visual identity
Iconography and illustration
Animations and interaction design
Our design workshops
Collaborative workshops can create a significant amount of value in just a few hours, structure ideas, and align the vision of all stakeholders.
Ideation workshop: liberate, structure, and clarify even the wildest ideas.
Card Sorting workshop: organize information.
Design the box workshop: defining your product's value proposition.
Lean Canvas workshop: design a business model.
User empathy workshop: identify user expectations and frustrations.
Personas workshop: classify and define user types.
User journey workshop: define and optimize the journey of each of your users.
Name Research workshop: find a suitable name for your product.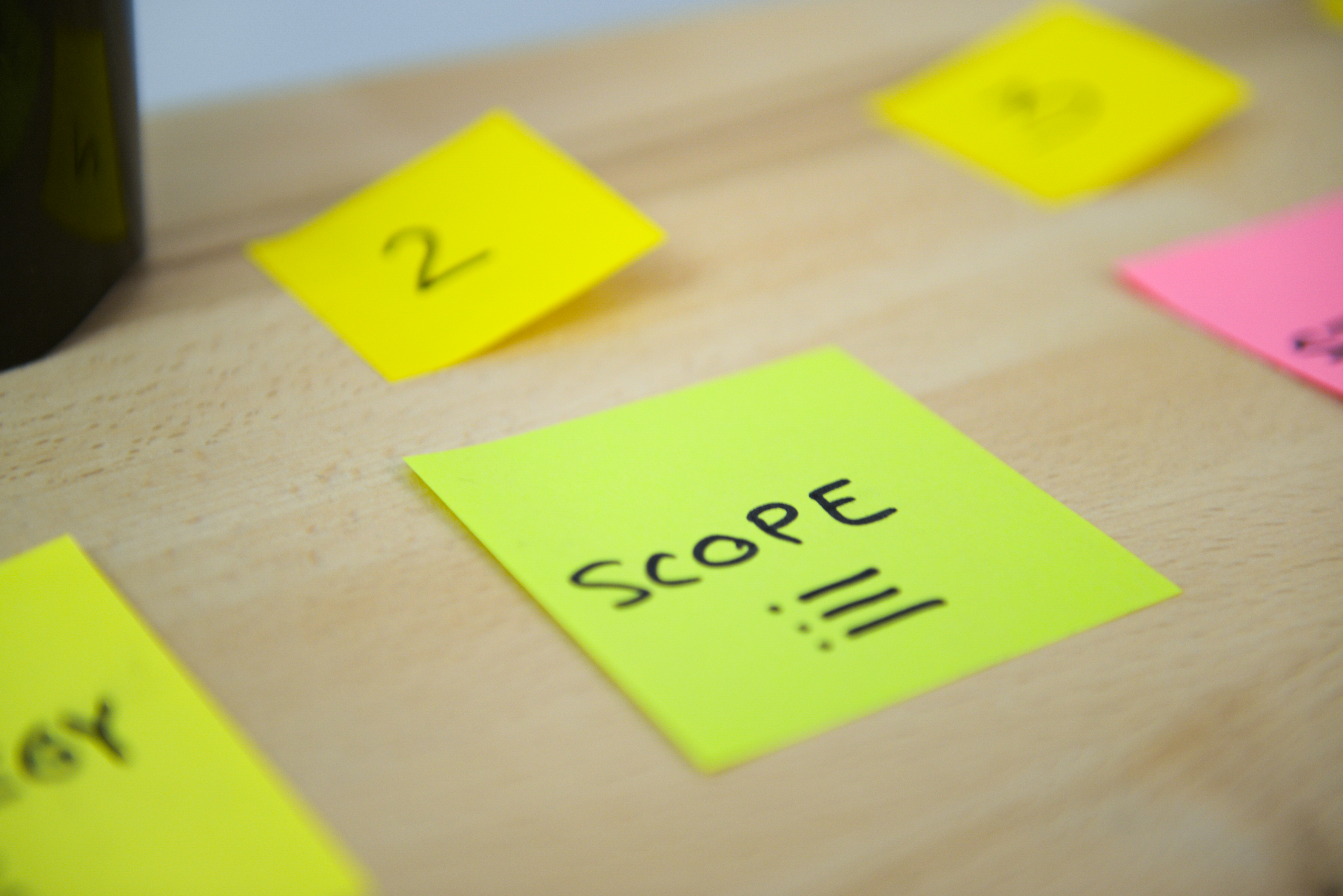 Deliverable examples
Each project is unique, therefore design deliverables can take many shapes and forms. Here are some examples of typical deliverables that can be included in a design project with Apptitude.
Personas: Personas are a diagrammatic summary of your target audience that allows you to better understand their needs, frustrations, and context.
Site Map: The site map or flow map allows you to visualize the path that your users will follow in the digital interfaces.
Wireframes: A wireframe is a detailed plan of your website. Like the blueprint of your future house, it defines where to place which elements.
Graphic mock-ups: Graphic mock-ups illustrate the interface of your digital solution in its final colors and style.
Prototypes: An interactive prototype is a first version of your design to test with your users.
Logo: The logotype is the flagship element of your identity that summarizes your brand in a strong sign.
Styleguide: This is a document that contains all the references on how to create your graphic identity (colors, imagery, fonts, etc.).
User testing and reporting: User testing is a way to verify the effectiveness and understanding of your digital solution in front of end-users. These results are then compiled in a visual and strategic report.
Why choose Apptitude for your next design project
Apptitude is a digital agency that combines talents from both the design and engineering worlds.
This ensures that our designers are grounded in technical realities and propose realistic solutions. Far from wishful thinkers with infeasible solutions, our designers are creative people who embrace technology.
Our design talents are strongly focused on the realization of ergonomic and pleasant interfaces. They have completed a wide range of application, platform, and software projects for both mainstream and highly complex sectors.
Our design process
We follow a design process to validate each stage of a project's conception. Often, during this phase, we also deliver prototypes at different degrees of progress.
Ergonomics (UX): designing the user experience through site architecture, navigation, page structure and wireframes.
Interface design (UI): Defining the look and feel in accordance with the project's brand image and creating graphic mock-ups of the project.
Prototype: Build the first test versions of the most creative and effective solutions.
User testing: test the envisioned solutions, to find the most appropriate and adapt it according to user feedback.
Styleguide: generate design documentation for development.
Implementation: implementing the solution requires services such as software development.
We can help you with other aspects of your project. Whether it is on the user experience and design or the entire development phase, our team will guide you along the way.
Don't hesitate to discover our expertise for your next project: mobile application, business platform, or embedded system.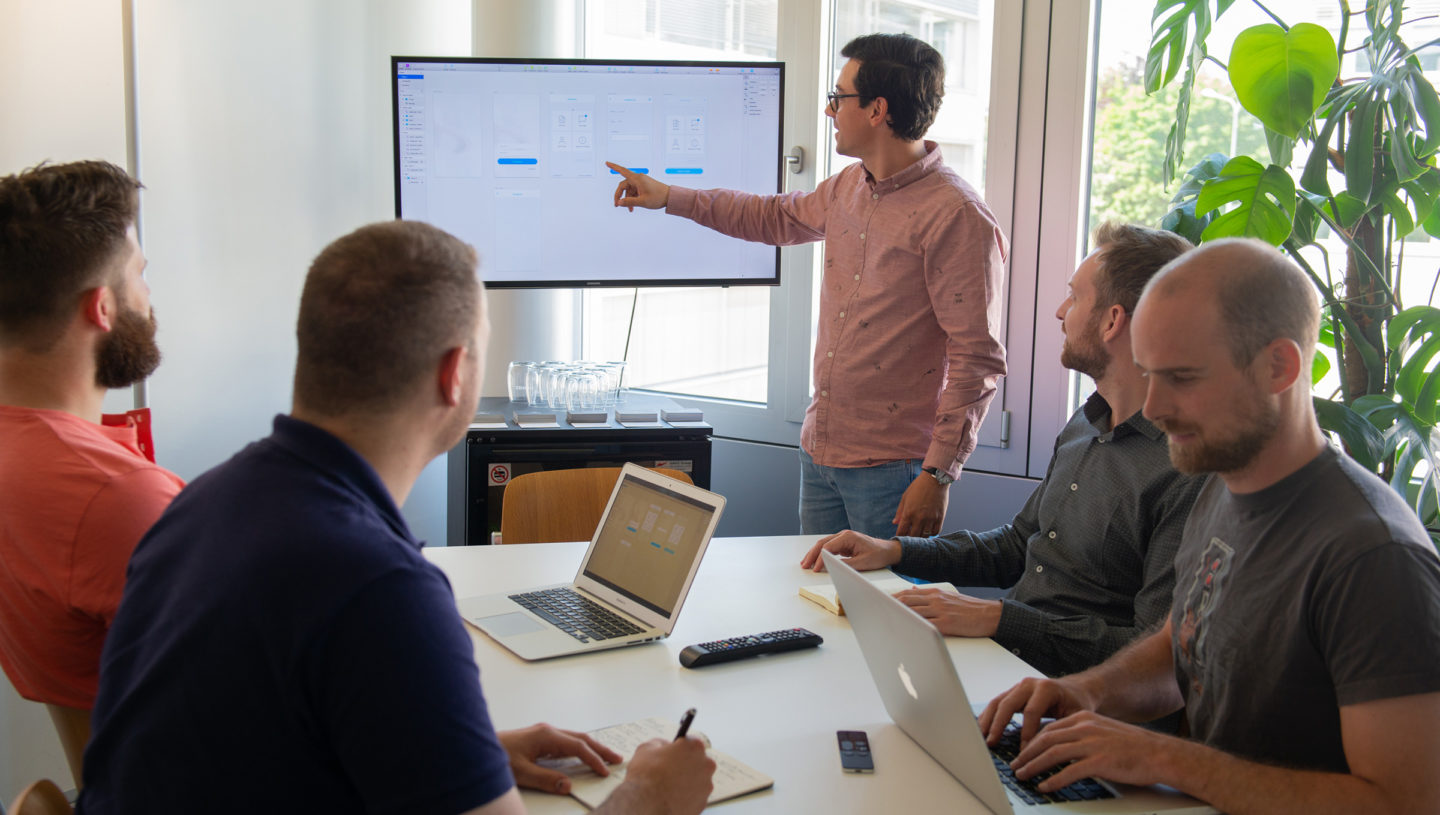 Service Design
User Experience (UX)
Interface design (UI)
Ideation workshops
Interactive prototype
User testing