Connect operators, machines, sensors, and objects to existing systems to ensure a smooth and responsive transition to the 4.0 Industry era.
Since 2012, our team has completed a diverse range of projects related to embedded systems, sensors, medical devices, machine interfaces and home automation.
A specialized field of development
Software and application development to build an embedded system requires special attention to several aspects such as security, autonomy and system resource management.
We are experienced and competent in the implementation of medical device control software according to the IEC 62'304 standard "Medical Device Software (MDS)".
We can assist you in implementing your embedded system. We have the skills to develop an application solution that meets your needs, while ensuring that it respects all the best practices in the field, both in software and hardware.
Our services in connected objects and embedded systems
IoT connected objects
HMI (Human-Machine Interface)
Home automation
Apple Home / HomeKit
OPC Protocol / SCADA
4.0 Industry
Communication protocols: Z-Wave, NFC, RFID, Bluetooth, BLE, LORA, 4G LTE, Direct Wifi, IP
MDS / MDR documentation for CE / FDA medical device marking
Medical Device Software (MDS) according to IEC 62'304
Embedded technologies
C
C++
C#
Android Embed
Apple HomeKit
Python
Bluetooth Low Energy (BLE)
We can assist you in all aspects of your project
We can help you analyze your needs and digital strategy, improve the user experience of your product and have the required skills to built it from scratch.
Don't hesitate to discover our expertise in other types of projects you might need: mobile application, business platform.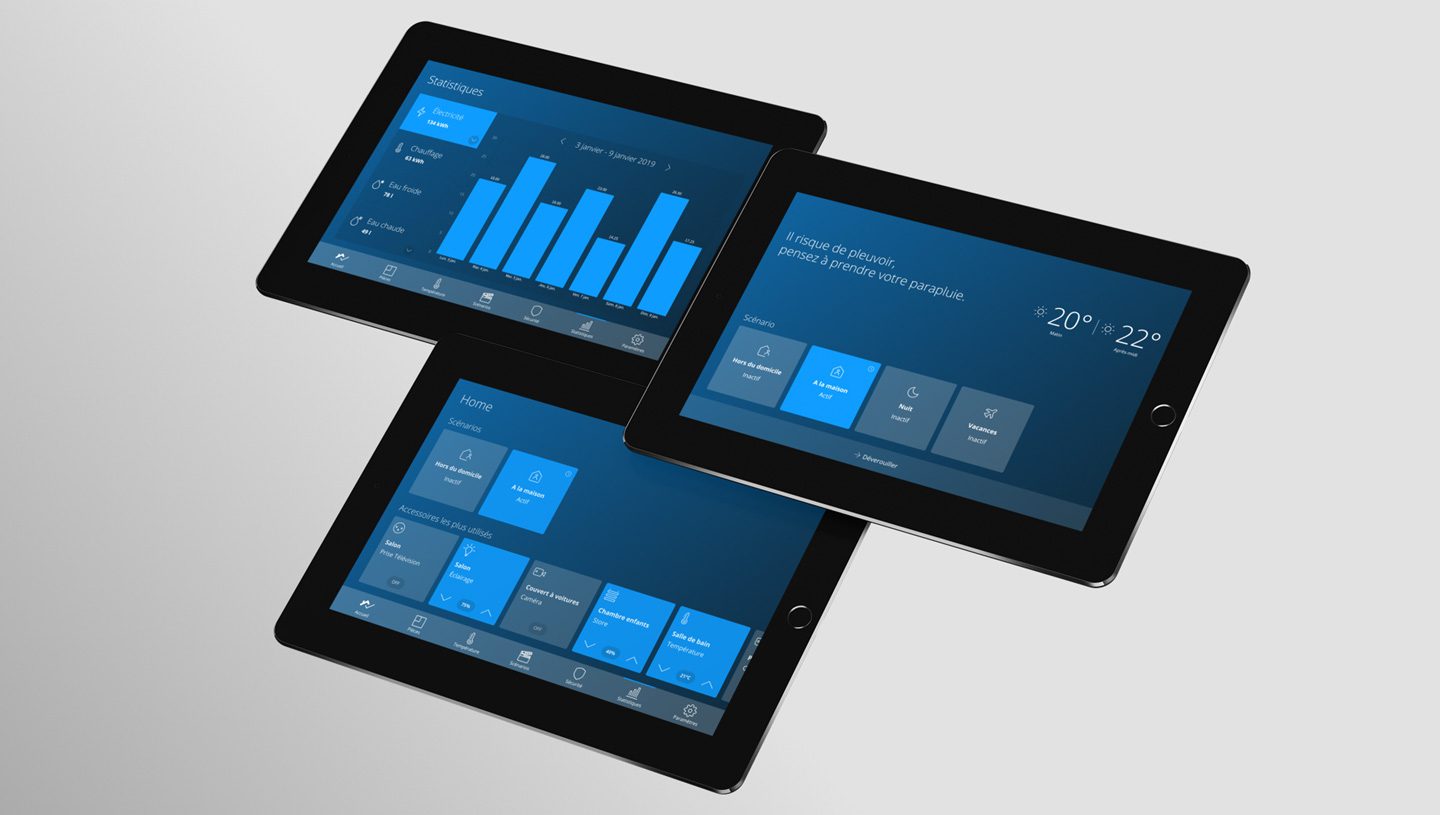 Internet of Things (IoT)
Embedded systems
Industrial Interfaces
Bluetooth, NFC, and Z-Wave
Wearables and home automation
Medical devices 62'304