The Fablag association – Inspire, experiment, share
Fabrique de l'Agilité, or Fablag, is an exchange network among enterprises about agile practices in various disciplines: strategy, operations, logistic or management.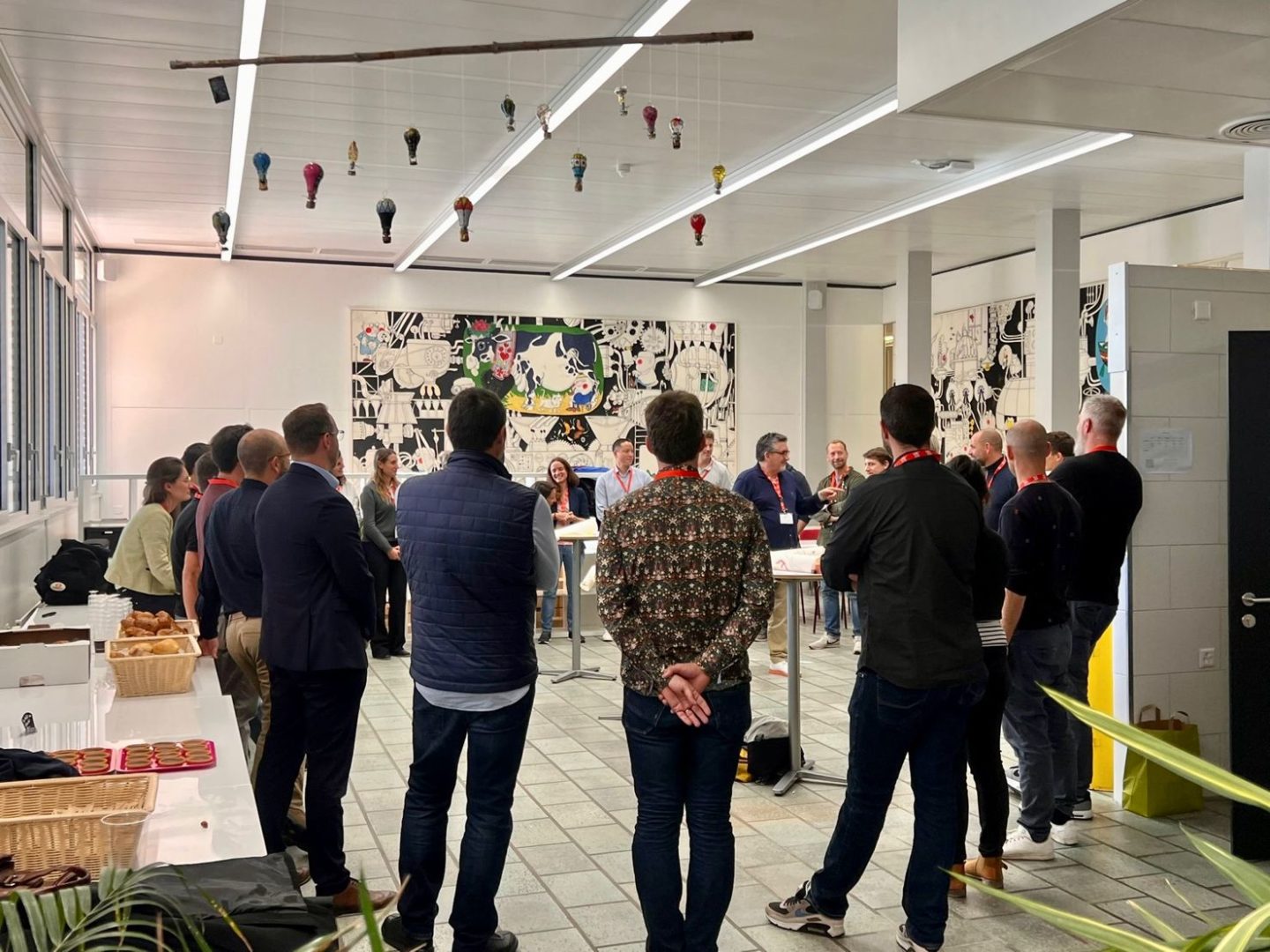 The association regroups around forty members, companies or organisations, mostly from french-speaking Switzerland. It organises meetings, workshops, and feedback sessions, all of them fueled by research works from a team of the School of Engineering and Management (HEIG-VD).
In spring 2022 Apptitude joined Fablag following the advice from Michel Perrin, director of Uditis. Our goal was to discuss with local companies that have various agile practices and to help broadcasting more broadly these types of enterprise organisations. Goal achieved after the first month of membership!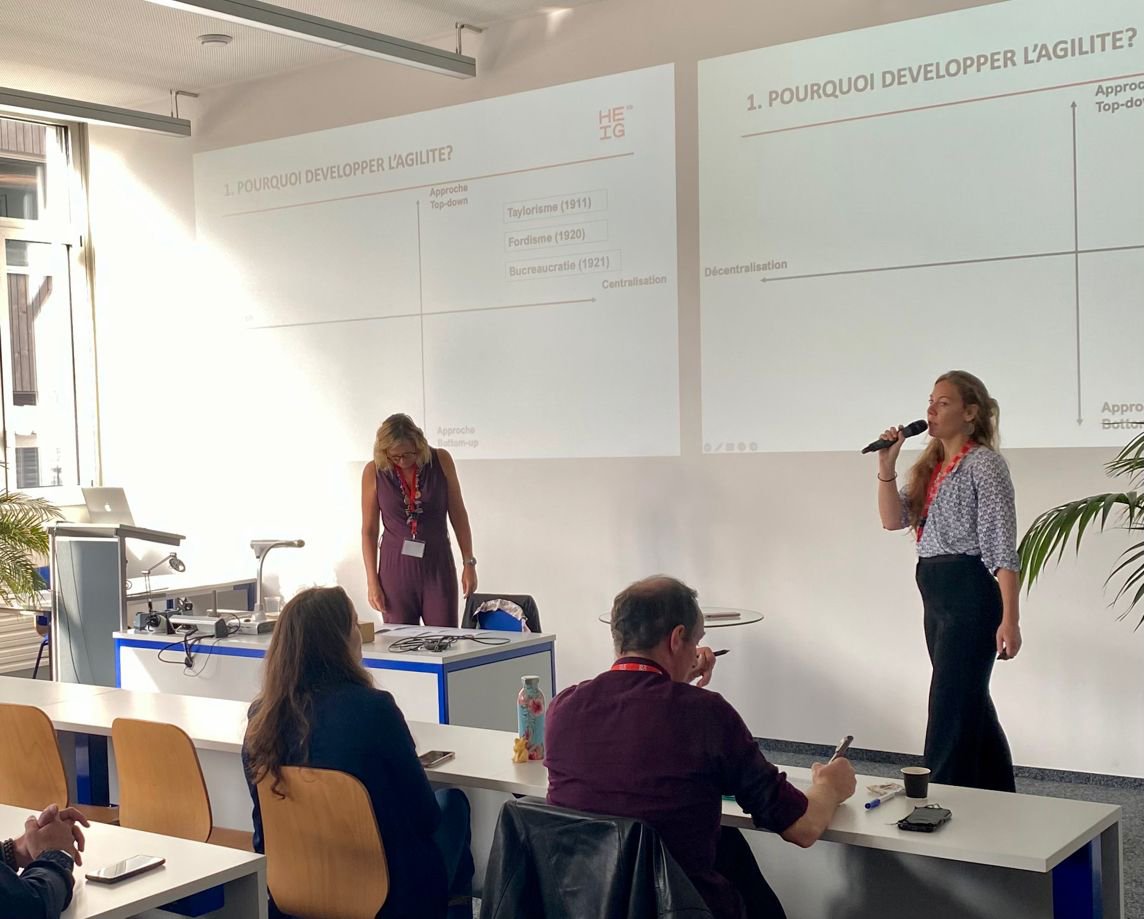 A day dedicated to agile practices for organisations of all sizes and fields
Barbara, Jean, and Pierre, curious of agile practices should it be project or enterprise oriented, went to the first conference organised by the Fablag association. The conference was held on the 6th of October at the Haute École de Gestion de Fribourg (HEG-FR).
How to make 21st century management stand out?
Success (or fail) testimonials of french-speaking Switzerland organisations, agile experiments workshops, research round table, … All that with a great dose of humour!
Everyone followed a journey among multiple choices centred around some themes.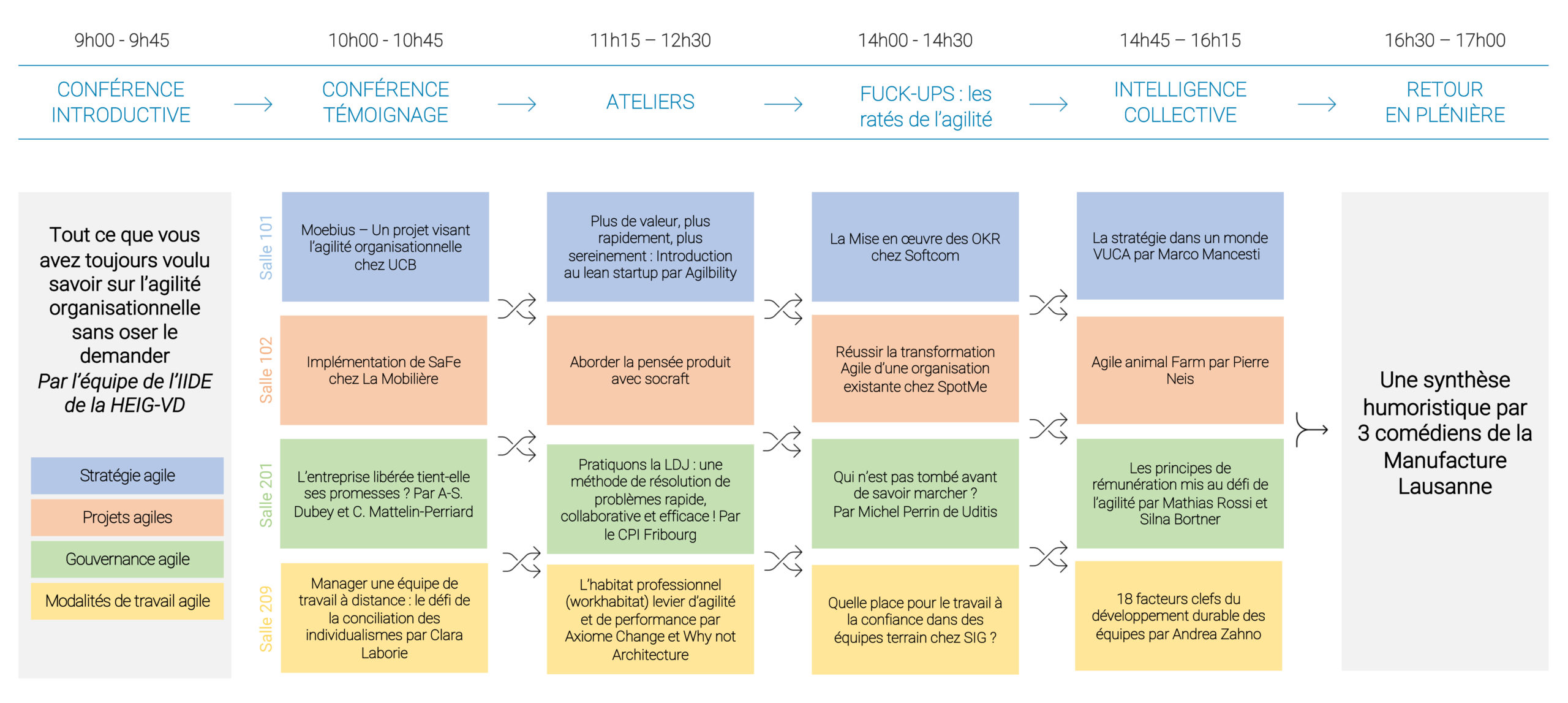 A brief recap of what we explored
A huge thank you for this day filled with knowledge and inspiration from very diverse organisations! What a pleasure to see so much enthusiasm around agile practices.
Congratulations to the whole organisation team for this successful conference. While we wait for the next edition, if these subjects interest you, join the association!