The challenge to meet
Alpiq is a leading Swiss energy company headquartered in Lausanne. The company operates more than 40 hydropower plants, thermal, wind, and solar power stations across Europe. The maintenance and evolution of these facilities are at the heart of the company's activity. Unscheduled downtime or failure of an asset can result in great financial losses or even safety issues. Alpiq wanted to disrupt existing industry tools with a new tailored platform to optimize long-term maintenance plans and manage assets in a safe and profitable manner.
The methodology to achieve it
At the end of 2019, Alpiq's hydro innovation team launched a tender for the design of this new digital platform. Apptitude was selected among four bidding competitors after a rigorous evaluation process. For such a critical decision-making tool, we recommended a user-centered approach through 9 co-creation workshops with the multidisciplinary core team and 3 user test sessions involving future users of the platform.
The methodology was a way to best ensure the adequacy of the designed tool, to onboard end-users, and to fit into the ISO 55001 and ISO 9001 standard implemented within Alpiq since 2015 and 2016 respectively (among the first hydropower utilities to be ISO 55001 certified worldwide).
An intense involvement and iterative process
For 5 months, a duo composed of a designer and a developer from Apptitude collaborated with a team of 3 Alpiq engineers to design a 100% custom platform to meet the end-user's needs. In addition, the project was carried out during the summer of 2020, in the context of the COVID-19 pandemic that was shaking up our work habits. With an average of one workshop every two weeks, in person or remotely, this fast-paced collaboration required a strong involvement of all participants and a constant delivery and feedback process.
A platform to bring together flexibility and complexity
The resulting platform is a powerful decision support tool for identifying optimal maintenance strategies with the best cost/risk balance. A wide range of users can benefit from this platform from the maintenance engineer unfamiliar with maintenance plan simulation to the expert user.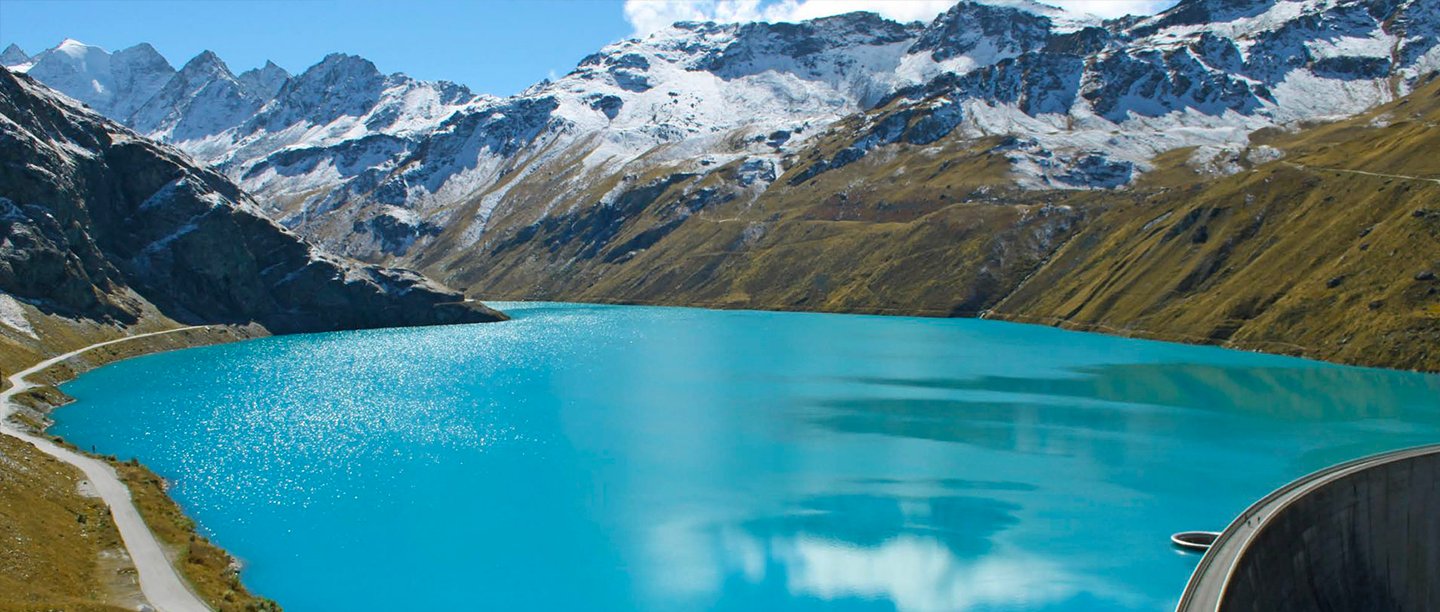 Users enter structured inputs which are fed to an algorithm developed by Alpiq hydropower's innovation team. The computed results are received by the platform to be visualized and analyzed on screen. With these outcomes, maintenance engineers can plan long-term maintenance works such as repairs or replacements to guarantee the best asset performance without compromising operation safety.
The starting point of a long-term vision and collaboration
We assisted Alpiq in developing the roadmap of the product for the next 3 to 5 years, by designing a high-fidelity interactive prototype, writing functional specifications, and building a style guide. With these deliverables in hand, we then defined with the project team the specifications of the MVP (minimal viable product) in order to draft the agile increments to develop a product that can be used from the start.